Can you believe that we celebrate Christmas in less than a week? And we bid adieu to 2018 the following week? Where has the time gone? As the calendar year comes to a close, we see sales begin to slow down. Even so, the November 2018 Lake Havasu Market Report indicated that prices haven't slowed down a bit. How did our local real estate market fare last month? Read on to find out.
November 2018 Lake Havasu Market Report
Lake Havasu Market Report – November 2018 Sales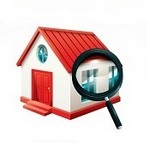 According to Flex MLS (the Lake Havasu Multiple Listing Service), a total of 175 Lake Havasu homes were sold in November 2018. That marked a 14.2% decline from last November's total sales (204). However, it remained pretty even with October's 174 total sales. This decrease in sales set the year-to-date totals 1.4% behind last year's, with 2260 reported sales so far in 2018. Pending sales dropped from 193 in November 2017 to 163 last month.
Lake Havasu Market Report – November 2018 Prices
After two months of pricing downturns, the median sale price rose again in November 2018 to $272,500. That's 13.33% higher than the $240,450 median sale price at the same time last year. While it's 4.8% higher than October's median sale price, August remains the highest for the year at $280,000. Lake Havasu buyers paid almost 91% of the median list price on average last month.
Lake Havasu Market Report – November 2018 Inventory
Year-over-year inventory continues to decline. In November 2018, Flex MLS reported that the Lake Havasu real estate market showed 4.06 months of inventory available. That's a 12.88% reduction from the 4.66 months in November 2017. However, that's the first time this year that inventory levels rose above four months. While active listings fell 9.9% (from 928 last November to 836 last month), new listings increased 7.8% (from 269 last year to 290 in November 2018). The median days a Havasu home stayed on market before going under contract dropped from 33 in November 2017 to just 18 in November 2018.
What Buyers Need to Know
Winter tends to slow things down in the Lake Havasu real estate market. On the plus side, it means that sellers could be more willing to work with you in order to make a deal. On the other hand, you're going to see some competition with other buyers who also want to make a deal happen. With inventory levels beginning to rise, we might begin to see a leveling out of the market. After months of a seller's market, this could help buyers find their ideal home quicker. Even so, you need to be ready to strike when you do find that one home you're looking for. Contact me when you're ready to start looking for your next Lake Havasu home.
Featured Lake Havasu City Property for Sale
Visit any of my Lake Havasu real estate sites below for more information on the Havasu market:
Liz Sells Lake Havasu
Homes for Sale in Havasu
Havasu Area Homes
Just Call Liz