Need something to do this weekend?  Go outdoors!  Lake Havasu offers fish, Fords and bluegrass fun all weekend long.  With temperatures in the mid-80s, it's easy to see why so many people choose our Havasu community as their destination of choice during the winter time.
Lake Havasu Offers Fish, Fords and Bluegrass Fun
What: National Bass West Open Tournament
Where: Lake Havasu State Park Lot 4
When: Saturday, March 5th, Starts at first safe light
Cost: $35 for National Bass West membership fee + $170 registration fee
Contact: Lynne Peterson, National Bass West (760) 497-8238 or via email
You must be a National Bass West member in order to participate.  Enjoy breakfast before you cast off and a tasty BBQ when weigh-in begins.  Top teams will advance on to National Bass West's championship here in Havasu later this year.  Contact Lynne Peterson for more info.
What: Havasu Deuces '32 Ford Show
Where: Rotary Community Ballfields (1400 Smoketree)
When: Saturday, March 5th, 7am to 5pm
Contact: Havasu Deuces email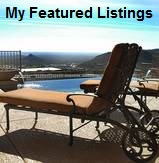 This is Havasu Deuces' very first '32 Ford show.  However, it's not limited to just '32s.  You'll see Fords of every make and model from 1957 and before.  Guests will enjoy plenty of fun music while they peruse the cars up close.  Beer (for adults ages 21 and older) and food will be available for purchase.  All proceeds will benefit the LHHS athletics program.  If you are interested in entering your classic Ford into the show for fun and prizes, visit the Havasu Deuces website here to find out how.
What: Bluegrass on the Beach Music Festival
Where: Lake Havasu State Park Lot 4
When: March 4-6, 2016, 10am to 6:30pm Fri & Sat, 10am to 5pm Sun
Cost: $20/adult, $10/teens ages 13-17, FREE for kids ages 12 & under (prices per day)
Contact: Larry Baker, Bluegrass on the Beach Festival (209) 480-4693 or via email
The Bluegrass Festival includes workshops, food and beer vendors, activities for the kids, arts and crafts and, of course, tons of bluegrass music from some of the top musicians around.  Watch as they jam both on and off-stage.
But Wait…There's More
What: Big Boys Toys: Wings, Wheels & Waves
Where: Lake Havasu Municipal Airport
When: Saturday, March 5th, 9am to 5pm
Cost: $5 per vehicle
Contact: Dominick Dragone, Havasu Airport Show (928) 208-2698 or via email
Do you like hot rods, airplanes, speed boats and motorcycles?  You'll find all that and more at the Big Boys Toys event.  Whatever your passion is on the land, air or sea, you'll see it here!
What: Flying X Gives Back
Where: Flying X Saloon (2030 N McCulloch Blvd)
When: Saturday, March 5th 3pm to midnight
Cost: FREE
Contact: Chuck "Chewy" Childress, Flying X Saloon (928) 854-FLYX (3599) or via email
The River Riders Motorcycle Club is celebrating their 40th anniversary.  And they want to celebrate it with you!  Enjoy live music from Mojo, the Cellmates Traveling Roadshow and Jackson Taylor & the Sinners.  Raffles and giveaways will be taking place all day long.  Quench your thirst with $1.50 PBR drink specials (adults ages 21+ only).
What: Car Door Show
Where: Springberg/McAndrew Park (Querio & N McCulloch Blvd)
When: Saturday, March 5th, 4pm
Cost: $10/person, FREE for kids 12 & under
Contact: The Car Door Show (949) 813-3073 or via email
The Allied Arts Council of Lake Havasu City is hosting their 4th annual Car Door Show.  That's right.  Car doors have been turned into amazing works of art.  See the fruits of some very talented artists' labor while listening to music and eating great tasting food (available for purchase).  There will also be a live and silent auction as well as an online auction available.
What: Maniacs on Wheels Night
Where: Havasu 95 Speedway
When: Saturday, March 5th, Gates open at 12pm, Racing starts at 2pm
Cost: $12/adult, $10 per senior/military/handicapped person, $6/kid ages 6-16, FREE for kids ages 5 & under, $25 VIP
Contact: Bill Rozhon, Havasu 95 Speedway (928) 716-6300 or via email
Do you love the smell of burning rubber and high octane fuel?  Then the Havasu 95 Speedway is the place for you to be this Saturday!  Watch late models, street stocks, karts, factory stocks and Team Factory cars race to the finish line.  Contact Bill Rozhon for more info.
As you can see, Lake Havasu offers fish, Fords and bluegrass fun this weekend.  But that's not all.  Throw in a free concert, Big Boy Toys, car door art and high octane racing and you've got one heck of a schedule.  Which one (or two or three) of these events will you be attending this weekend?  Let me know in the comments below.
Featured Lake Havasu City Home
Liz Miller, Just Call Liz for Your Own Piece of the Lake Havasu Lifestyle
Visit any of my Lake Havasu real estate sites below for more information on the Havasu market:
Liz Sells Lake Havasu
Homes for Sale in Havasu
Havasu Area Homes
Just Call Liz
Live in Lake Havasu