Access to tons of recreational activities and 300+ days of sun each year make our Havasu lifestyle extremely desirable. It's November and we still see temperatures in the 80s. So, it seems appropriate that the biggest outdoor recreation expo in the southwest would take place in our fair city. In 10 days, the Lake Havasu Sand Water and RV Expo 2017 brings deals and discounts galore.
What: Lake Havasu Sand Water and RV Expo 2017
Where: Lake Havasu State Park, Windsor 4 (behind Hampton Inn)
When: Sat, Nov 18th, 9 am to 5 pm, Sun, Nov 19th, 9 am to 3 pm
Admission: $5/adult, FREE for kids ages 6 & under
Contact: Bob Brown, Event Coordinator, Sand & Water Expo (951) 501-0210 or via email
Lake Havasu Sand Water and RV Expo 2017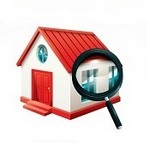 Whether you're looking for an ATV, personal watercraft or a fifth wheel, the Lake Havasu Sand Water and RV Expo 2017 has it. Dozens of makes and models will be available for you to check out. Current trends include paddleboards and kayaks. They provide great exercise and lots of fun for minimal cost. Many vendors encourage a "try before you buy" approach to boat ownership. Ask for a demo on the lake. And don't hesitate. When you see something you like, buy it! Take advantage of discounts available during show hours only.
Parking for the Lake Havasu Sand Water and RV Expo 2017 is available on-site for free. Coming from the lake on your boat? Beach it at the London Bridge Channel State Park located right next to the Kingsview Condos at no cost. Then, just walk over, pay your admission fee, and enjoy everything the expo has to offer. No outside food or drinks allowed. However, you can purchase these from any food vendor on-site. And, yes, Fido can come as long as he's on a leash.
Veteran's Day Fun in Havasu
Saturday, November 11th is Veterans Day. To honor all who have served, the City presents their annual Veteran's Day parade along Main St (McCulloch Blvd) from 10 am to 12 pm this Saturday. Come early to scout a good spot to watch. Then, on Sunday, go see all the cool cars on display at the Veteran's Day Show & Shine located at the Anderson Chrysler Jeep Dodge Ram dealership from 9 am to 3 pm.
I just want to take a moment to stop and say thank you to all our military men, women and families. You sacrifice so much to keep us safe. God bless you all.
Featured Lake Havasu City Home
Liz Miller, Just Call Liz for Your Own Piece of the Lake Havasu Lifestyle
Visit any of my Lake Havasu real estate sites below for more information on the Havasu market:
Liz Sells Lake Havasu
Homes for Sale in Havasu
Havasu Area Homes
Just Call Liz Live in Lake Havasu