Congratulations on your decision to sell your Lake Havasu home. Are you listing it soon or is it already on the market? Worried about getting traffic in the door? Stop. This week's Lake Havasu seller tip involves creating heat for your listing. Follow these simple steps and you'll quickly see the offers pouring in.
Lake Havasu Seller Tip: Creating Heat for Your Listing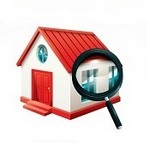 According to Corelogic, we should be seeing an increase in "boomerang buyers". These are former foreclosure homeowners wishing to dip their toe back into the market. It's been 7+ years since the first wave of foreclosures hit the market in the mid-2000's. That means huge financial hits like foreclosures and bankruptcies dropped off buyers' credit reports. Thus, they've become more viable in the market again. While not the huge rush experts previously thought, these buyers could represent a bump in the Lake Havasu buyer pool. You want your home to stand out to all buyers. Keep the following Lake Havasu seller tips in mind.
Price is Right
Of course you want to price your Lake Havasu home appropriately. Too high and it sits on the market for a while. One strategic move you may want to make is to price it slightly below market value. Buyers always look for a good deal. If they see a price 5% below market, you may get multiple buyers interested. In turn, multiple buyers could spark a bidding war. When that happens, some sellers end up with a winning bid above the price they originally thought they could sell it for.
Fresh Perspective for Photos
We've all seen the same straight on shot of the front of a Lake Havasu home. While this provides a general look at the outside of your home, you may want to change it up a little with other listing photos. For example, take a photo of your interior rooms from one corner. This provides a wider shot of the room. Shoot from higher up. Make sure the lighting is good. Dark photos make it difficult for buyers to see what each room has to offer.
Set a Deadline for Accepting Offers
This may be the trickiest Lake Havasu seller tip of the week. Let potential buyers know that offers will only be accepted within a certain time frame. This should only be done if you know your home is priced well and there are tons of showings scheduled soon.
Since most buyers start their search online, you need quality photos to catch their eye. Pricing slightly below market value and setting a deadline for offers both come with risk involved. Talk to your Lake Havasu REALTOR@ to weigh the pros and cons of both before you decide if it's worth the risk. Good luck!
Featured Lake Havasu City Home
Liz Miller, Just Call Liz for Your Own Piece of the Lake Havasu Lifestyle
Visit any of my Lake Havasu real estate sites below for more information on the Havasu market:
Liz Sells Lake Havasu
Homes for Sale in Havasu
Havasu Area Homes
Just Call Liz
Live in Lake Havasu