They say music is the soundtrack of our lives. Remember cruising around on a Saturday when you were a teenager? What song played on the radio? Can you remember the name of the song you slow-danced to with your crush at the prom? What about your first dance as husband and wife? Which song brings back memories of your parents? Your grandparents? Recall any significant memory and I'll be there was a song attached to it. At the Lake Havasu Songwriters Festival 2017, listen to some extremely musicians serenade you with songs of their own.
What: Lake Havasu Songwriters Festival 2017
Where: Refuge Golf & Country Club Pavilion (3275 N Latrobe Dr)
When: Friday, Sept 15th, 6pm to 10pm
Admission: $25/adult general admission, $10/child 12 & under, $50 VIP (sit in 1st 12 rows)
Contact: Nancy Campbell, Arts Lake Havasu (928) 680-2655, (928) 486-5727 or via email
Lake Havasu Songwriters Festival 2017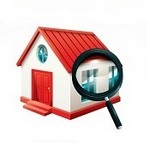 The Lake Havasu Songwriters Festival 2017 began back in mid-August with local musicians posting their submissions on the Arts Lake Havasu Facebook page. This Friday, September 15th, these artists perform their submissions live in the pavilion at the Refuge Golf Club. Audience members vote for their favorites. Your votes and industry professional judges' votes tally together to determine the winners. Winning songwriters receive thousands of dollars to pursue their professional dreams.
Tickets for the Lake Havasu Songwriters Festival 2017
Prize money for the competition comes from its own account. However, money raised from ticket sales for the Lake Havasu Songwriter's Festival 2017 benefit the Only Orchids Charity Group. Only Orchids funds Lake Havasu community music and art programs. Tickets cost $25 per person for general admission. Kids ages 12 and under can get in for just $10 each. Or, purchase a VIP ticket for a guaranteed seat in the first 12 rows. You can purchase your tickets online right now by visiting the Arts Lake Havasu website here.
Featured Lake Havasu City Home
Liz Miller, Just Call Liz for Your Own Piece of the Lake Havasu Lifestyle
Visit any of my Lake Havasu real estate sites below for more information on the Havasu market:
Liz Sells Lake Havasu
Homes for Sale in Havasu
Havasu Area Homes
Just Call Liz
Live in Lake Havasu