The Lake Havasu real estate market isn't the only thing that's hot. While warmer temperatures make winters here amazing, we stay in the triple digits for several months each year. And yes, it's a dry heat. The humidity stays well below the national average. That makes it a little easier to tolerate. However, the high heat wreaks havoc with our energy usage. Implement these Lake Havasu summer energy saving tips to lower your energy usage and save some money this year.
Lake Havasu Summer Energy Saving Tips
Air Conditioning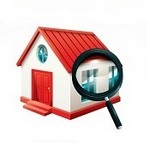 As temperatures rise, our air conditioning units start working harder. So, the first of my Lake Havasu summer energy saving tips involves our A/C units. Change out your air filters on a monthly basis. When the filters build up dirt and dust, it's tougher for our A/C units to push clean air through. By changing them regularly throughout the summer in Lake Havasu City, the units can work much more efficiently.
Keep your thermostats set at 80F and use oscillating floor or ceiling fans throughout your Lake Havasu home. Fans help circulate the air, making it feel much cooler. If you have a window-mounted A/C unit, make sure the seals around it are intact and in good shape. If not, replace the seal. Also, make sure the area around your main A/C unit outside is clear of any debris.
Windows
Never underestimate the power of shades. Another one of my Lake Havasu summer energy saving tips is to add shades and/or awnings over your home's windows. And keep your blinds closed during the day to help deflect the sun's heat rays.
Water Temps
Finally, another simple, easy way to lower your energy usage in the summertime is by lowering the temperature of the water we use in our Lake Havasu homes. Wash your clothes in cold water. Thanks to advancement in laundry detergent formulas, clothes get just as clean in cold water as they do in hot. Also, consider setting up a clothing line outside. Take advantage of the free heat provided by Havasu's summer sun. Hang your laundry up to dry rather than using the machine.
Lower your water heater temperature from the regular 140F to 120F. This could save you as much as 6-10% off your monthly water heating bill. And ditch the ultra-hot shower or bath water for lukewarm alternatives. With the hot weather outside, it feels nice to take a colder shower anyway. And, finally, use your propane barbecue or a solar cooker/crock pot to cook instead of heating up the interior of your home by cooking in the oven.
What do you do to lower your energy usage? Feel free to leave your Lake Havasu summer energy saving tips in the comments below. I'm always interested in finding out new ways to reduce my energy consumption.
Featured Lake Havasu City Home
Liz Miller, Just Call Liz for Your Own Piece of the Lake Havasu Lifestyle
Visit any of my Lake Havasu real estate sites below for more information on the Havasu market:
Liz Sells Lake Havasu
Homes for Sale in Havasu
Havasu Area Homes
Just Call Liz
Live in Lake Havasu