Lake Havasu City began as a great place to "winter". Even in the coldest part of the year, temperatures rarely dip below 60F. The influx of "snowbirds" each winter helped keep the economy afloat for many years. Over the past couple of decades, Havasu became a "go to" vacation spot for younger residents nearby. So, it should come as no surprise that the Lake Havasu secondary market was recently named among the hottest in the US.
Lake Havasu Secondary Market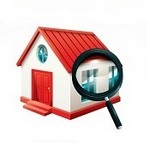 According to SmartAsset.com, the Lake Havasu secondary market landed the #11 spot on its nationwide list. Almost 30% of the more than 3300 mortgages held in the Havasu market are for second homes. For some, these represent a personal vacation home. For others, these are investments. Still, others plan ahead for their retirement. After all, Realtor.com named Lake Havasu as the third of its "Top 10 Cities to Age in Place". We're seeing a lot of California residents purchasing property in Havasu as well. They note the lower cost of living and home prices as primary contributing factors.
How This Affects Local Havasu Buyers
With higher income buyers from other areas entering the market, our local Havasu buyers find it difficult to find affordable homes to purchase. Buyer demand has put a dent in our local inventory. In fact, finding a home under $300,000 can be difficult. However, it's not impossible. Exercise a little patience and you'll find exactly what you're looking for.
Contact me when you're ready to start looking. Whether this marks your first time buying a home, you want an investment property or you need a place to retire, I can help you find it.
Featured Lake Havasu City Home
Liz Miller, Just Call Liz for Your Own Piece of the Lake Havasu Lifestyle
Visit any of my Lake Havasu real estate sites below for more information on the Havasu market:
Liz Sells Lake Havasu
Homes for Sale in Havasu
Havasu Area Homes
Just Call Liz
Live in Lake Havasu