Living in the desert, residents of Lake Havasu homes are well aware of how important conserving water is.  The lake is our livelihood here.  Nearby states have begun to tap into Arizona's water reserves as their wells run dry.  We need to act right now.  It's never too late to teach children about water usage, either.  Here are a few Lake Havasu water conservation tips that adults and kids can both utilize.
Lake Havasu Water Conservation Tips for Adults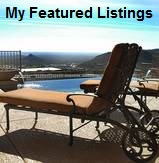 Most Lake Havasu homes already utilize rock in different ways for their lawn.  Besides the cost of upkeep, the hot temps make maintaining a green lawn near impossible in summer months.  Lake Havasu Water Savers offers some great water conservation tips for adults include using mulch at the base of your plants to help absorb moisture.  Weeds suck up water even more than other plants.  Pull those puppies as soon as possible.  Check your plumbing inside and outside of your Havasu home for leaks.  Even the tiniest hole can waste thousands of gallons of water a year.  Use a shut off nozzle on your hoses to stop water from coming out of it when you aren't using it.
Lake Havasu Water Conservation Tips for Kids
Like I said, it is never too early to teach our children about conserving water.  You can use this helpful Water Conservation Checklist to point out areas that kids should be mindful of their water usage.  How long are your showers?  Do you shut off the water when you brush your teeth?  Are clothes and dishwashers only run when they are full?  Where is the water shut-off valve?  All of these questions are included on the checklist and more.  Take a moment to go over this list with your kids so that they are well informed.
Everybody needs to heed these Lake Havasu water conservation tips.  All ages should comply.  The more we are aware, the more we can save.
Featured Lake Havasu City Home
Liz Miller, Just Call Liz for Your Own Piece of the Lake Havasu Lifestyle
Visit any of my Lake Havasu real estate sites below for more information on the Havasu market:
Liz Sells Lake Havasu
Homes for Sale in Havasu
Havasu Area Homes
Just Call Liz
Live in Lake Havasu