Last weekend, we had Winterblast.  This weekend, it's Winterfest…the Lake Havasu Winterfest 2016 to be precise.  Where else in the entire United States will you find temps in the 80's during the winter?  It's just one of the myriad of reasons that people flock to our Havasu community.
What: Lake Havasu Winterfest 2016
Where: McCulloch Blvd between Acoma & Smoketree
When: February 20th & 21st, 9am to 5pm on Sat, 9am to 4pm on Sun
Admission: FREE
Contact: Jeni Coke, Lake Havasu Area Chamber (928) 855-4115 or via email
Lake Havasu Winterfest 2016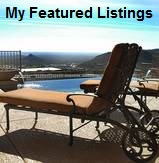 The Lake Havasu Winterfest 2016 offers tons of shopping.  More than 200 vendors from all around the country will be on hand, showcasing their products and services.  Here, you'll find unique, one-of-a-kind merchandise that you won't find in any big box store.  Pick up some kitschy decorations for your "man cave".  Find new artwork from talented artists to afix to your walls at home.  Check your golf swing on a small putting green before you add a new putter to the mix.  Update your offroad equipment or, maybe, pick up a new ATV, sandrail or buggy as well.
There is more to the Lake Havasu Winterfest 2016 than shopping, though.  Shaved ice in the winter?  Yessirree.  They got it.  Smoky barbecue to fill up your tummy?  Oh, yes, please!  Several food vendors will be serving tasty morsels of delicious goodness all day long.  Kids will have fun on the pony rides, games and much more.  There's even a beer garden for the 21 and over crowd.
The weather man says it's going to stay nice and warm this weekend, with temps in the 80's.  This sunny weather is perfect for an event like the Lake Havasu Winterfest 2016.  Will you be there?  Do you have a business that is going to be featured at the event?  Feel free to share it in the comments below.
Featured Lake Havasu City Home
Liz Miller, Just Call Liz for Your Own Piece of the Lake Havasu Lifestyle
Visit any of my Lake Havasu real estate sites below for more information on the Havasu market:
Liz Sells Lake Havasu
Homes for Sale in Havasu
Havasu Area Homes
Just Call Liz
Live in Lake Havasu