Lake Havasu Yoga in the Park
Studies have shown that practicing yoga on a regular basis provides long-lasting health benefits.  It reduces stress, improves flexibility, range of motion and balance and can help manage many chronic conditions.  The Havasu lifestyle includes healthy activity.  Whether you're a long time practitioner or a newbie looking to give it a try, consider joining the Lake Havasu Yoga in the Park.
What: Lake Havasu Yoga in the Park
Where: Rotary Community Park
When: Every Wednesday at 6:30pm thru Oct 29, 2014
Cost: $5 donation suggested
Contact: Marlo Waters (928) 230-9810 or via email

Instructor Marlo Waters will be leading the Lake Havasu Yoga in the Park sessions every Wednesday evening through the end of October.  Participants will need to bring their own mat, a towel or blanket, water to refresh yourself, sunscreen (to keep the UV rays at bay) and bug spray.  The trees of Rotary Park provide welcome shade.  Each session will be held across from the volleyball courts, with restrooms located nearby.
Lake Havasu Yoga in the Park is absolutely free to register.  However a $5 "karma" donation is suggested.  You can register online here.  While it is not required to register, it is highly recommended so that you can be reached in case there is a change of venue due to the weather (rain, monsoon, etc).  Free your mind and get in tune with your body.  Make Lake Havasu Yoga in the Park a weekly ritual.  Namaste!
Featured Lake Havasu City Home
For more info on this and other Havasu homes for sale, please visit my Featured Lake Havasu Listings page.
Liz Miller, Just Call Liz for Your Own Piece of the Lake Havasu Lifestyle
Visit any of my Lake Havasu real estate sites below for more information on the Havasu market:
Liz Sells Lake Havasu 
Homes for Sale in Havasu 
Havasu Area Homes 
Just Call Liz 
Lake Havasu Home Values 
Live in Lake Havasu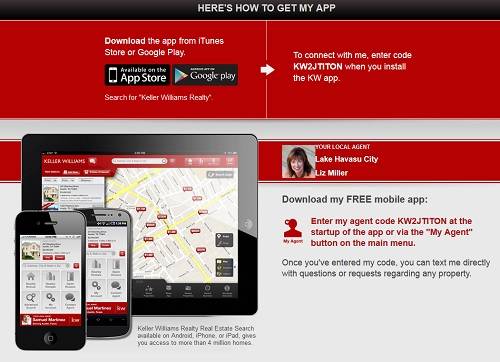 Originally posted on my Lake Havasu real estate blog here: http://havasuareahomes.com/real-estate-news/things-to-do-in-havasu/lake-havasu-yoga-in-the-park.