When selling your Lake Havasu home, it's important to find a good listing agent. Unless you are up to date on current trends, know the Lake Havasu real estate market inside and out and have tons of time on your hands to manage it all, you're going to need a listing agent. So, what is a listing agent and what do they do? Read on to find out.
What is a Listing Agent?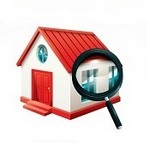 I guess the first order of business is explaining exactly what a listing agent is. Basically, this is the person you hire to sell your Havasu home. Sometimes, they're called "seller's agents". But, like snowflakes, they're all different. While all REALTORS@ can be listing agents, not all listing agents are REALTORS@. A REALTOR@ goes through specific training to become a member of the National Association of REALTORS@. As such, they must adhere to a strict Code of Ethics. Violation of these ethics can be costly.
What Does a Listing Agent Do?
One of the first things a listing agent does once you hire them is to help you determine a listing price. They can pull "comps" on recently sold homes in your neighborhood. They'll talk to you about which features of your Lake Havasu home you should highlight. They may even take pictures to use for marketing purposes.
Another major responsibility of your listing agent is to market your home. How? First, they list it on the Multiple Listing Service (MLS). This sends it out to all other agents with clients looking to purchase homes in your area. Then, they'll put up an official "for sale" sign in your front yard. Next, they host open houses. Finally, if applicable, they create the print media necessary for mailers, flyers, newspapers, etc.
Yet another responsibility of your listing agent is to field any offers that come in. Your agent researches to see if the Buyer has financing in place. They'll negotiate on your behalf. Once an offer has been accepted, they help coordinate inspections, paperwork deadlines, etc. all the way up to closing. And they will be there when you sign your final paperwork.
How to Find the Right Listing Agent for You
Talk to your friends, family, and co-workers who recently purchased a Lake Havasu home. Get the names and numbers (if possible) of who they worked with. Then, interview, interview, interview. Discuss how often you want to hear from your listing agent (once a day, once a week, only when there's something new to report). Are you fine with a quick text/email or would you prefer only hearing from them in person or over the phone? Make sure all expectations get covered in your listing agreement.
Let's face it. There are hundreds of Lake Havasu listing agents to choose from. You are in for an intense few weeks ahead. You want someone that you feel comfortable with. Take your time to find the one that best fits your needs.
Featured Lake Havasu City Home
Liz Miller, Just Call Liz for Your Own Piece of the Lake Havasu Lifestyle
Visit any of my Lake Havasu real estate sites below for more information on the Havasu market:
Liz Sells Lake Havasu
Homes for Sale in Havasu
Havasu Area Homes
Just Call Liz
Live in Lake Havasu