Low interest rates: a thing of the past?  Could be.  There was talk earlier this year that the Federal Reserve might increase interest rates.  They decided against it at last month's meeting.  However, it's looking more and more likely that it will happen by the end of 2015.  It could even start as early as later this month.
Why Have We Had Low Interest Rates for So Long?
The Federal Reserve sets the rates on federal funds.  When the real estate market started to skyrocket in the mid-2000's, interest rates were at a relatively decent rate.  Then, the recession hit.  Everyone was affected.  The Federal Reserve tried to help keep the economy somewhat in check by keeping interest rates close to 0%.  And that is where it has stayed for the last six and a half years.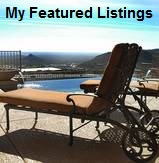 The Federal Reserve's decision to raise or lower rates has a direct impact on anyone who deals with money.  That includes individuals, businesses and even the government.  Raising short term interest rates raises the cost of borrowing money.  Simply talking about the possibility of raising rates has caused mortgage interest rates to climb.  According to Bankrate.com, a 30 year fixed rate mortgage hasn't dipped below 4% since the beginning of May 2015.
Low Interest Rates and Your Savings Account
What is the correlation between low interest rates and saving money?  The Fed's decision to keep the interest rate at near-0% levels has also meant that savings accounts, bonds and CDs have all had extremely low returns.  In fact, CDs haven't paid more than 1% in the last three years.  When rate increases are announced, anyone who has some money stashed away may want to start to seriously look at putting it into a fixed investment.
All this talk of increasing interest rates has created a bit of an urgency in Buyers.  They want to take advantage of the lower interest rates now.  When rates go up, so does the cost of borrowing money for everything from a credit card to a car loan to your mortgage.  If you want to look at purchasing a Lake Havasu home, it is better to start now rather than wait.  I can help you with that.  Just contact me so we can discuss it.
When do you think the Federal Reserve will raise rates?  Do you think we'll ever see low interest rates dip below 4% again?  Please let me know what you think in the comments below.
Featured Lake Havasu City Home

Liz Miller, Just Call Liz for Your Own Piece of the Lake Havasu Lifestyle
Visit any of my Lake Havasu real estate sites below for more information on the Havasu market:
Liz Sells Lake Havasu
Homes for Sale in Havasu
Havasu Area Homes
Just Call Liz
Live in Lake Havasu