When selling your Havasu home, it needs to be ready for Buyers to look at it at all times. But, if you move away, this may be difficult. Sometimes issues arise. When that happens, who's responsible for maintaining your Havasu home, your REALTOR@ or you?
Maintaining Your Havasu Home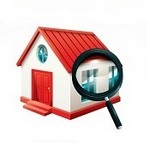 A new job took you out of state. Someone in your family has a serious illness and needs your help right away. The reasons why we sell our homes are endless. Sometimes, staying in your Havasu home while it's on the market isn't an option. If you have to move out before you sell your home, who's responsibility is it to make sure your property remains ready to show? In short, it's always the homeowner's responsibility.
Now, I'm not saying that your REALTOR@ won't help with whatever they can. But you will need to sit down and determine what "chores" they will to take on in your absence. Luckily, landscaping in Lake Havasu tends to be minimal. However, some shrubbery may need a bit of watering from time to time. If you don't have a timer, this may have to be done periodically by someone else. Also, trash may blow up into the yard. That needs to be picked up as well. Moved in a hurry? Are there repairs and/or some cleaning needed? Ultimately, it is up to the seller to ensure these tasks get taken care of. Your Lake Havasu REALTOR@ may be able to recommend a few companies to take care of these items. However, you should probably contact the companies yourself to get quotes and hire whomever you feel comfortable with.
If your Havasu home stays on the market for a little while, you may want to hire a property management company. For a small monthly fee, they take care of the property for you. This ensures your home stays in tip-top condition so you can receive top dollar for it. Ask your REALTOR@ for recommendations if this is the route you plan to take.
Bottom line, maintaining your Havasu home when you're miles away is your responsibility. If your REALTOR@ helps you, make sure you both outline exactly what they will be responsible for ahead of time. Keep in mind that they only have your best interests at heart.
Featured Lake Havasu City Home
Liz Miller, Just Call Liz for Your Own Piece of the Lake Havasu Lifestyle
Visit any of my Lake Havasu real estate sites below for more information on the Havasu market:
Liz Sells Lake Havasu
Homes for Sale in Havasu
Havasu Area Homes
Just Call Liz
Live in Lake Havasu