While temperatures sizzle, so does the Lake Havasu real estate market. Competition for homes is fierce due to low inventory levels. The May 2018 Lake Havasu Market Report also noted that prices maintained their upward trajectory. How is this affecting Havasu home buyers? Read on to find out.
May 2018 Lake Havasu Market Report
Lake Havasu Market Report – May 2018 Sales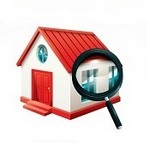 According to Flex MLS, 227 Lake Havasu homes were sold in May 2018. That's an 8.1% decrease from May 2017's 247. However, year-to-date sales continue to outperform 2017's by 6.7%. Pending listings continue their downward trend as well. In May 2017, Flex MLS reported 239 Havasu listings pending. Last month, this fell 6.3% to 224. Active listings also dropped significantly, with a reported 713 total in May 2018. That's 26.4% less than last year's total. New listings actually showed a slight (4.3%) increase from last year with a total of 242 last month.
Lake Havasu Market Report – May 2018 Prices
Lower listings helped spur the uptick in prices, according to the May 2018 Lake Havasu Market Report. Buyers paid a median sale price of $250,000 last month, 13.69% more than they did at the same time last year. The median list price of $270,000 was 5.93% higher than last year's $254,888.
Lake Havasu Market Report – May 2018 Inventory
Buyers struggle to find homes for sale in Lake Havasu City due to low inventory levels. The market currently favors the seller. Available inventory dropped off 38.56% from May 2017, showing just 3.33 months of inventory on hand. This means that at the current rate of sales and if no other homes came on the market, it would take just over three months to deplete our inventory. Inventory has steadily declined every single month since November 2017. The median days on market dropped from 51 in May 2017 to 31 last month.
What Lake Havasu Home Buyers Need to Know
As I discussed last month, the Lake Havasu secondary market (vacation and investment properties) landed SmartAsset.com's "Hottest Secondary Home Markets in the US" list. While prices for local home buyers seem a bit high, they pale in comparison to the nearby California market. So, homeowners there often swoop in to pick up Havasu properties at a much more affordable rate, relatively speaking. While "affordable" homes (those under $300,000) may be harder to find, they're not impossible. Especially if you have the right Lake Havasu REALTOR@ on your side. Contact me when you're ready to look for your next home.
Featured Lake Havasu City Home
Liz Miller, Just Call Liz for Your Own Piece of the Lake Havasu Lifestyle
Visit any of my Lake Havasu real estate sites below for more information on the Havasu market:
Liz Sells Lake Havasu
Homes for Sale in Havasu
Havasu Area Homes
Just Call Liz
Live in Lake Havasu