Buyers really want to own a piece of the Lake Havasu lifestyle. Whether it's your first home, fifth home, vacation oasis or rental property, Lake Havasu homes make for a great investment. The October 2018 Lake Havasu Market Report indicated that prices have begun to come down over the last couple of months. But buyer demand remains strong.
October 2018 Lake Havasu Market Report
Lake Havasu Market Report – October 2018 Sales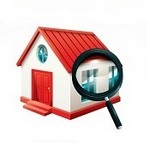 According to the statistics provided by Flex MLS, a total of 174 Lake Havasu homes were sold in October 2018. That's 10.8% less the previous October. However, it marks a 21.7% increase from September's total sales. With two months left in the calendar year, the year-to-date totals tapered off slightly from the same time last year (0.4% less). Pending sales also declined, with 180 reported last month (11.8% less than the 204 from last year).
Lake Havasu Market Report – October 2018 Prices
Year-over-year sale prices for a Lake Havasu home rose significantly. While the median sale price documented in October 2017 came in at $229,000, it rose 13.49% in October 2018 to $259,900. Even so, the median sale price fell 6% from September 2018's $275,520. That's the second month in a row that month-over-month prices decreased. The Lake Havasu market hit its peak in August with a $280,000 median sale price. Buyers paid 87% of the seller's median list price on average.
Lake Havasu Market Report – October 2018 Inventory
Active listings dropped from 872 in October 2017 to 745 last month (a 14.6% decline). However, it is more than the 684 we saw in September 2018. New listings entering the Lake Havasu market actually increased slightly from 309 last year to 313 last month. Unfortunately, inventory levels remain extremely low. They shrunk from 4.44 months available in October 2017 to just 3.59 months available in October 2018. On the bright side, that showed a slight bump up from the 3.24 months available in September 2018. That's good news for buyers. The median days on market decreased from 43 last year to just 20 last month.
What Does it All Mean for Buyers?
Want to be in a new Havasu home before the end of the year? It's still possible. But you'll need to act fast. With prices on the decline, it could be a little easier finding an "affordable" property. Contact me for more information on what's available in the Lake Havasu market right now. I'd love to see you celebrating Christmas in your new home.
Featured Lake Havasu City Property for Sale
Visit any of my Lake Havasu real estate sites below for more information on the Havasu market:
Liz Sells Lake Havasu
Homes for Sale in Havasu
Havasu Area Homes
Just Call Liz