The Havasu real estate market is hot, hot, HOT! Sellers sometimes contemplate several different offers at a time. When buying a property in a seller's market, you need to stand out from the rest. Getting personal helps. Talking about what you love about the property shows the seller how serious you are about purchasing it. However, you need to also know what NOT to say in your offer letter. Otherwise, you run the risk of offending a seller and sending your letter to the "decline" pile.
What NOT to Say in Your Offer Letter
"I see it now. Photos by the fireplace will be perfect for our Christmas cards this year."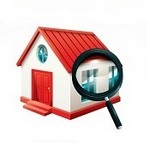 Three things you should never discuss with people you don't know: sex, politics, and religion. While talking about Christmas may seem innocuous, it unveils a religious connotation that may not be in keeping with the seller's own beliefs or values. So, keep any references to religion of any kind out of your offer letter just to stay on the safe side.
"We can't wait to get in there and redo that kitchen. It has so much potential."
Insulting a seller's taste or their Havasu house in general might not be the best idea if you want to impress them in your offer letter. Instead, only talk about the great things you love about the house. You catch more flies with honey than with vinegar. No need to "Eddie Haskell" it either. Be sincere with your flattery without overdoing it.
"We're willing to do whatever it takes to buy this house."
You mean "we absolutely love this house". The seller hears "we're desperate and at your mercy". Desperation is NOT a good look. Even if you feel like this is "the one", don't let the seller know that. They might be less likely to negotiate a lesser price or work with your concessions if they think you'll pay more.
"Our home sale (or lease) is about to close (end) and we really need to find a place right away."
Again, desperation is not a good look. The seller may feel rushed when they need a little more time. Or, like I said above, they might decide they can get a higher price from you due to the urgency. Keep time frames out of your offer letter unless your Lake Havasu REALTOR® thinks it might benefit your cause.
"My dog will absolutely love running around the backyard."
Sure, almost 70% of all US households include at least one pet. However, some people aren't fans of pets, furry or otherwise. Unless you know for certain that the seller loves animals, too, leave any mention of your beloved pets out of your offer letter.
"I realize I'm asking for a lot, but I know we can work together to make this deal happen."
Finally, never point out the negative parts of a deal with the seller. Whether it's having to sell your own Havasu home first or the fact that you think the price is too high, keep anything that the seller might deem as a ding against you out of your offer letter. Always consult your agent before sending off a final draft. They should be able to find out helpful information from the seller's agent that might push your letter to the top of the pile.
FEATURED LAKE HAVASU PROPERTY FOR SALE
Visit any of my Lake Havasu real estate sites below for more information on the Havasu market:
Liz Sells Lake Havasu
Homes for Sale in Havasu
Havasu Area Homes
Just Call Liz