Congratulations!  You've decided to buy a Lake Havasu home.  Acceptance of your offer only marks the beginning of the home buying process.  You'll receive a Property Disclosure Statement.  It's very important that you read this paper carefully.  But, what is a Property Disclosure Statement?
Seller's Property Disclosure Statement (SPUDS)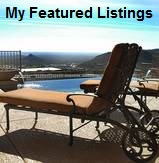 Arizona law requires that Sellers disclose any important/material information about the property that the Seller themselves personally knows of.  While it may not contain every little scratch of ding, the Property Disclosure Statement should include any issues that may impact the value of the home, disclose the property's use (especially if anything other than strictly residential) and whatever might affect the Buyer's decision to buy the property.  Additionally, the Seller must answer any question the Buyer specifically asks about the property, even if the Seller doesn't consider it important.
While there is no official Property Disclosure Statement form required by Arizona law, the Arizona Association of [email protected] created their own SPUDS form for Sellers to fill out.  The Seller goes down the SPUDS checklist and marks the condition of various features around the property, including known issues.  The Property Disclosure Statement isn't the same as a warranty.  It simply provides the Buyer with whatever information the Seller personally knows about the property.
What is NOT Included in a Property Disclosure Statement?
As I stated before, your Property Disclosure Statement must legally include anything the Seller knows that may have a negative effect on the property.  However, there are few things they don't need to disclosure.  For example, they don't have to tell you if a sex offender lives in the area.  However, anyone can easily access this information courtesy of the AZ Dept of Safety's Sex Offender Database.  Furthermore, they don't need to disclose if anyone died or committed a felony on the property.  Also, they don't have to tell you that anyone with AIDS or any other serious disease that cannot be transmitted through simply living in a certain area previously owned the property.
Even so, if a Lake Havasu home buyer specifically asks any of these questions and the Seller knows the answer, they must then disclose the information.  Otherwise, they risk fraud or intentional/negligent misrepresentation charges brought on by the Buyer at a later time.  This could end up costing the Seller a considerable amount of money if the Buyer wins the lawsuit.
Show your Property Disclosure Statement to your inspector before they do their home inspection.  It can provide a guide to where they might want to take a closer look when conducting their inspection.  In turn, you benefit from a professional's opinion on how much of an impact this might have on your budget later.  If you have any further questions about Property Disclosure Statements, please feel free to contact me.
Featured Lake Havasu City Home
Liz Miller, Just Call Liz for Your Own Piece of the Lake Havasu Lifestyle
Visit any of my Lake Havasu real estate sites below for more information on the Havasu market:
Liz Sells Lake Havasu
Homes for Sale in Havasu
Havasu Area Homes
Just Call Liz
Live in Lake Havasu