Reports show that Millennials will make up the majority of home buyers in 2017.  The higher cost of rent partnered with low interest rates make the prospect of buying much more attractive for all demographics.  Don't be scared about where you'll get the money to buy a home.  That's because saving up for a Lake Havasu home is as easy as 1-2-3.
Saving Up for a Lake Havasu Home
Step 1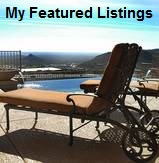 The first step in saving up for a Lake Havasu home is to pay down your debt.  Then, clean up your credit.  Your credit score weighs heavily in a bank's decision on whether or not to approve you for a mortgage.  It also helps determine your interest rate.  Lowering your debt increases your credit score.  However, you may still have mistakes on your credit report.  You can request your free credit report from all three major credit reporting agencies at AnnualCreditReport.com.  Once you receive your report, look it over for errors.  When you spot them, write a formal letter to the company that is reporting the erroneous info, explain what the error is, provide proof and mail it off to them.  Send a copy of the letter to the reporting agency (ie, EquiFax, TransUnion and/or Experian) it is listed on.  This may take several weeks to correct.  The earlier you do it, the better off you'll be.
Step 2
Next, set up a savings account separate from your regular banking.  You might even want to consider setting it up at a completely separate bank.  Have part of your paycheck automatically deposited into this separate account.  Try starting with the difference between what you pay now and what you expect your mortgage payment to be.  For example, if you currently pay $700 a month in rent but you expect to pay $1100 for a mortgage, earmark $400 per month to go into this special savings account.  If that's comfortable, start putting in more each month.  This way, you'll know you can maintain your current lifestyle without worrying about paying for your mortgage.  Besides, watching your savings balance increase can be addictive.
Step 3
Finally, cut costs wherever possible.  Have a land line and a cell phone?  Get rid of the land line.  Cable costs too high?  Either pare down to basic cable or sign up for a streaming service instead.  Hulu, Netflix and Amazon Prime are just a few of the services available at much lower prices.  You might want to move into a smaller apartment for a while as well.  Whatever costs you save from downsizing should be put right into your special savings account each month.
Saving up for a Lake Havasu home really is as easy as 1-2-3.  Follow these steps and you'll be a new Havasu homeowner in no time!  Contact me when you're ready to buy your new home.
Featured Lake Havasu City Home
Liz Miller, Just Call Liz for Your Own Piece of the Lake Havasu Lifestyle
Visit any of my Lake Havasu real estate sites below for more information on the Havasu market:
Liz Sells Lake Havasu
Homes for Sale in Havasu
Havasu Area Homes
Just Call Liz
Live in Lake Havasu