You've decided to sell your Lake Havasu home.  You want to upgrade to a larger property.  Or, you're an "empty nester" wishing to downsize.  You've listed your property and have already received an offer.  This could raise some questions in your mind.  Is my price too low?  Will there be other, higher offers coming in?  Should I take the first offer or should I wait?  Sometimes, the first offer IS the best offer.
Seller Tips: Should I Take the First Offer or Should I Wait?
When an offer comes in on their Lake Havasu home right away, even if it's for right at or just below asking, some Sellers doubt themselves.  The haste of a Buyer's offer has them asking themselves "have I listed it too low?  Should I take the first offer or should I wait?"  I want to alleviate these doubts.  Instead of focusing on what might be wrong, focus on why this happened.
Did I Price it Too Low?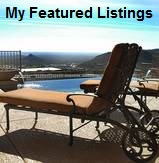 No, a quick first offer doesn't necessarily mean you have priced your Havasu home too low.  We live in a tech-savvy world.  Things happen much faster than they used to.  Buyers turn to the internet several times during the home buying process.  When they see a property that fits their criteria, they tend to jump right on it.  This could very well be the case when you receive an offer within the first couple of days of listing your Havasu home.
Should I Wait for a Higher Offer?
Should you decline this first offer in hopes of getting a higher one?  Ultimately, that's your decision to make.  However, that can be a bit of a risk.  According to Realtor.com, research shows that the longer your home sits on the market, the more likely you are to have to sell at a lower price than you originally intended.
I highly recommend that you carefully consider all reasonable offers, even your first offer.  If you have priced it appropriately for the market, a quick first offer very likely means you did it right.  Discuss this first offer thoroughly with your Lake Havasu REALTOR@ before making the decision to accept it or reject it.  Good luck.  Sometimes, first offers really are the best offers.
Featured Lake Havasu City Home
Liz Miller, Just Call Liz for Your Own Piece of the Lake Havasu Lifestyle
Visit any of my Lake Havasu real estate sites below for more information on the Havasu market:
Liz Sells Lake Havasu
Homes for Sale in Havasu
Havasu Area Homes
Just Call Liz
Live in Lake Havasu