When you purchase a Havasu home, you will receive a "SPUDS" form (Seller's Property Disclosure Statement or SPDS). On this form, the seller provides all the information they know about the property in question. This includes both the good and the bad, ie, anything that may materially affect the property's value. But how do you know if the Seller's Disclosure includes everything the seller knows? It can be difficult. But there are a few red flags you might want to watch out for.
How to Tell If Your Seller's Disclosure Might be Missing Important Information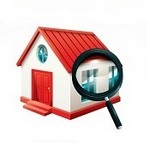 The Seller's Disclosure is actually a legally binding document. Read it over carefully. If you spot anything that raises a question, ask about it. If the seller hesitates in signing the document, that may be a sign that they haven't been entirely truthful. Likewise, if the seller refuses to complete the SPDS. The same goes for vague answers, such as "I don't remember" or "I don't recall". While it's OK for the seller to respond "that's the same water heater we've had since we bought the place" or "I was told the roof was redone two years before we bought the house", being deliberately vague could indicate that the seller doesn't want to answer truthfully.
Protecting Yourself From Potential Problems
Keep this in mind: even if you see a red flag, that does not automatically mean the seller is lying on their seller's disclosure form. The seller only needs to disclose what they know either from personal experience or what they were told by a previous owner. Therefore, make sure you hire a professional to come out and inspect the house. If you perform the inspection after you receive your SPDS, give them a copy. This helps guide them towards specific areas of possible concern.
Also, ask neighbors if they know anything about issues or repairs done to the property. Talk to your homeowner's insurance company about obtaining a Comprehensive Loss Underwriting Exchange (CLUE). This provides information on any past insurance claims on the property.
What to Do if You Discover That the Seller Left Out Important Info on the SPDS?
Did the seller cover up a black mold issue? Did they leave out the fact that they tented for termites a few years ago and never repaired the damage left by the pests? Was there a major leak underneath the house that the seller "forgot" to include on the SPDS? With a home inspection contingency, you can decide to walk away from the sale if you want. If the discovery happens after you exchange keys, you might try mediation with the seller in order to settle up the cost of repairs outside of court. Otherwise, your last choice would be to sue them. Experts suggest trying to settle out of court whenever possible. Once the courts get involved, it turns into a lengthy and oftentimes expensive proposition.
FEATURED LAKE HAVASU PROPERTY FOR SALE
Visit any of my Lake Havasu real estate sites below for more information on the Havasu market:
Liz Sells Lake Havasu
Homes for Sale in Havasu
Havasu Area Homes
Just Call Liz