Shop for Mom in Lake Havasu
Mother's Day is just over a week away (May 11, 2014).  If you're not "into" watching the fast boats racing around on the lake this weekend at the Havasu Lucas Oil Drag Boat Races, it would be a perfect time to go shop for Mom in Lake Havasu.  Luckily, there are two shopping events happening this Saturday where you can find something for your mother that is as unique as she is.
What: Havasu Art Guild Spring Expo & Clearance Sale
Where: Mohave County Library (1770 N McCulloch Blvd)
When: Saturday, May 3, 2014 10am to 4pm
Admission: FREE
Contact: Barbara Handy (928) 453-2959 or via email
All members of the Havasu Art Guild have cleared out their studios to make sure you get the best deals possible on their art pieces.  Whether your mom enjoys oil paintings, watercolors, sculptures, pottery or other mediums, there will be something to fit just about any discerning Lake Havasu mom's eye.  Many items will be offered at up to 25% off their original price, too.
What: Mother's Day Boutique
Where: Lake Havasu Realty Center (2293 Swanson Ave)
When: Saturday, May 3, 2014 9am to 4pm
Admission: FREE
Contact: Jessica Reed (928) 315-0804 or via email

This is the second year that the Lake Havasu Realty Center has offered their Mother's Day Boutique.  They offer a wide variety of items for your Lake Havasu mama.  Whether she loves make up, cooking, jewelry, art or clothes, you'll find just the right thing for her.  And, since all the proceeds from sales that day will go to a local Lake Havasu nurse and mother who is currently battling a rare form of ovarian cancer, you can shop knowing that your money is benefiting more than just your mother.  Your mom will be so proud!
Don't wait til the last minute to shop for Mom in Lake Havasu.  Visit the Mohave County Library or Lake Havasu Realty Center this Saturday, May 3rd to find just the right gift for your mom.  She has done so much for you.  Take a few moments to do something nice for her.
Featured Lake Havasu City Home

For more info on this and other Havasu homes for sale, please visit my Featured Lake Havasu Listings page.
Liz Miller, Just Call Liz for Your Own Piece of the Lake Havasu Lifestyle
Visit any of my Lake Havasu real estate sites below for more information on the Havasu market:
Liz Sells Lake Havasu 
Homes for Sale in Havasu 
Havasu Area Homes 
Just Call Liz 
Lake Havasu Home Values 
Live in Lake Havasu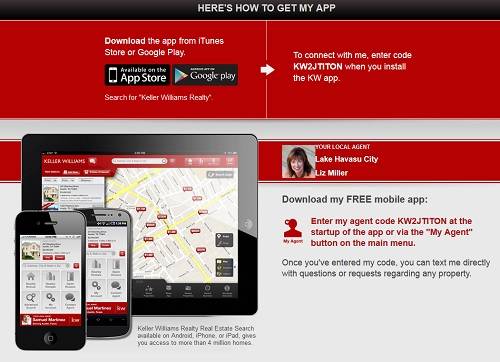 Originally posted on my Lake Havasu real estate blog here: http://havasuareahomes.com/real-estate-news/things-to-do-in-havasu/shop-for-mom-in-lake-havasu.