Top Four Reasons to Buy a Lake Havasu Home
Are you currently renting your Lake Havasu home?  Wouldn't you rather own it instead?  There are multiple benefits to becoming a Lake Havasu homeowner.  Here are the top four reasons to buy a Lake Havasu home now.

Financial Security – According to the Western Arizona REALTOR® Data Exchange (WARDEX), the average price of a Lake Havasu home has increased 25% over the last five years; from $187,408 in 2010 to $234,259 so far this year.  That's a much better return than the 1% annual interest rate you would get from your local bank and much more reliable than the roller coaster stock market.  The more you pay towards your principal, the higher your equity builds.
Homeowner Tax Breaks – Currently, Lake Havasu homeowners are allowed to deduct the interest they pay on their mortgage every year on their taxes.  But the tax breaks do not stop there.  In some cases, Private Mortgate Insurance (PMI), closing fees, property taxes and points may also be tax deductible.  Talk to your tax adviser about which home-related expenses you can write off at tax time.
Pride of Ownership – Being a Lake Havasu homeowner gives you a bigger sense of satisfaction than renting every will.  Since this Lake Havasu property is yours, you tend to take better care in the maintenance of the interior and exterior of the property.  When you have several like-minded Lake Havasu homeowners in the neighborhood, your property values increase.  This is beneficial to everyone.
Peace of Mind – No longer will you have to worry about what you are going to do when the lease runs out on your Lake Havasu home rental.  You also won't have to consult another party about making changes to your home, unless you have an HOA, of course.  Your Lake Havasu home is yours to do with as you please.  Paint it any color you want.  Knock out that wall to create an open living space (as long as it's not a load-bearing wall).  Completely gut the bathroom and make it the spa retreat you've always dreamed of.
These are, in my opinion, the top four reasons to buy a Lake Havasu home.  Of course, when you factor in the abundance of lake and off-road activities available throughout the year, the more than 300 days of sunshine, great golf courses, an active nightlife and its close location to both Laughlin and Las Vegas, there is nothing better!  When you want to start owning your own piece of the Havasu lifestyle, just call Liz!
Featured Lake Havasu City Home
 
For more info on this and other Havasu homes for sale, please visit my Featured Lake Havasu Listings page.
Liz Miller, Just Call Liz for Your Own Piece of the Lake Havasu Lifestyle
Visit any of my Lake Havasu real estate sites below for more information on the Havasu market:
Liz Sells Lake Havasu 
Homes for Sale in Havasu 
Havasu Area Homes 
Just Call Liz 
Lake Havasu Home Values 
Live in Lake Havasu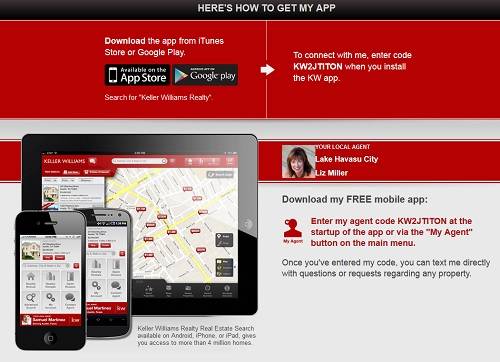 Originally posted on my Lake Havasu real estate blog here: http://havasuareahomes.com/real-estate-news/things-to-do-in-havasu/top-four-reasons-to-buy-a-lake-havasu-home.