The Lake Havasu home you move into will most likely not be the same one you move out of.  Maybe you need to downsize because the kids have moved out.  Or, your expanding family outgrew your current home.  You need to sell it and find something more accommodating.  You want top dollar so you know you must make some updates first.  Concentrate on these top two home design trends with the best ROI (return on investment).
Top Two Home Design Trends With the Best ROI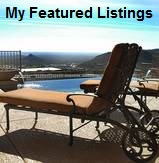 Kitchens – They say that kitchens are the heart of the home.  Guests tend to gather here at get-togethers.  It makes sense that updating your kitchen would be one of the top two home design trends with the best ROI.  Storage reigns supreme.  We never seem to have enough of it.  Add upper cabinets that reach to the ceiling.  Include a kitchen island for even more storage area.  It will also provide extra prep space.  Even changing out old tiled countertops for new granite, quartz or stamped concrete makes a world of difference.  According to the 2015 Remodeling Impact Report, this offers a 67% ROI.
Hardwood Flooring – Carpeting has lost its appeal.  Lake Havasu Buyers like hardwood flooring throughout their homes now.  Rich cherry wood, traditional oak and eco-friendly bamboo can completely change the look of your home right away.  The best part is the ROI: 91% for new flooring.  If you choose to refinish your wood floors, you can get 100% of your investment back.  Amazing!
Honorable Mentions
Nowadays, Buyers want an open floor plan.  Lake Havasu Buyers are no exception.  Non-load bearing walls are relatively easy and cheap to demolish.  Load bearing walls can be taken down, but they cost a bit more because you need to add pillars or a support beam in their place.  The price to do this varies depending on which walls you tear down.  While it may not offer the top return on investment (ROI), Buyers are more likely to consider an open floor plan over one that feels closed in and claustrophobic.
With open floor plans, you need small areas that serve specific functions.  A mud room provides the perfect place to change out of wet clothes after a day at the lake or dirty clothes after tooling around BLM land on your ATVs.  Media rooms have become all the rage with many Buyers.  Even a small reading nook or covered front porch provide small getaways when you need a little quiet time.  You don't need a lot of space or big bucks to make a great change to your home that Buyers are going to want for their own.
Featured Lake Havasu City Home
Liz Miller, Just Call Liz for Your Own Piece of the Lake Havasu Lifestyle
Visit any of my Lake Havasu real estate sites below for more information on the Havasu market:
Liz Sells Lake Havasu
Homes for Sale in Havasu
Havasu Area Homes
Just Call Liz
Live in Lake Havasu