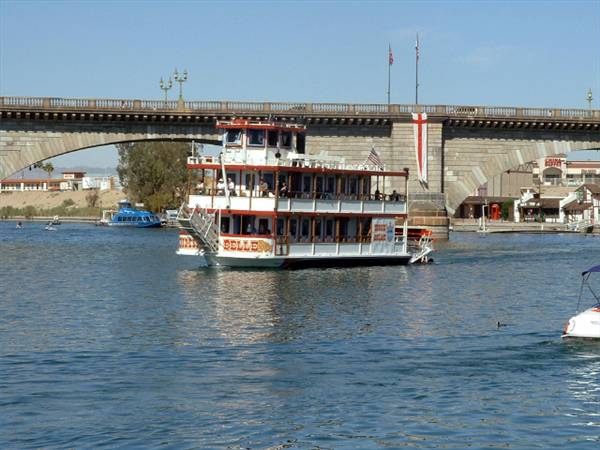 It's the perfect time of year to visit Arizona's West Coast playground, Lake Havasu City. Home to the world famous London Bridge in the desert, Lake Havasu is the ideal vacation destination for those who love outdoor activities in areas with perfect weather. Lake Havasu is especially a popular destination for snowbirds and people celebrating holidays in surrounding areas. Lake Havasu is also known as the "Personal Watercraft Capital" of the world.
Lake Havasu boasts over 300 days of sunshine each year, making it the perfect location for water fun, golfing, desert tours, and fishing. You will find everything you need to have an exceptional vacation, from mountains to water to deserts in Lake Havasu City. However, if you like the slower pace lifestyle, golf is a great place to start. Lake Havasu has several public and private golf courses to enjoy, with some being world-class courses. Family fun can be enjoyed at places like Havasu Hot Laps, or enjoy the family activities of the local museum and aquatic center.
When you're ready for fun and excitement, come visit Lake Havasu City, which can be found in the mountain peaks along the Colorado River.
If you're considering a move to Lake Havasu City, please take a look at one of the homes awaiting you.