Thinking about selling your Lake Havasu home? Pretend you're a buyer and walk around your property. Take personal emotions out of the equation. Be brutally honest. As the homeowner, you've been fine with squeaky hinges and torn screens. Sure, the closets could be bigger and the kitchen may feel a bit closed in. But, who has money for a major remodel? If you want your house to sell, a few small changes can be a big deal for Havasu home buyers.
What to Fix/Change Before Selling Your Havasu Home
Torn/Broken Window Screens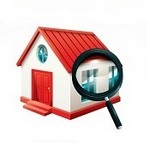 Havasu home buyers look at everything…and I mean everything…when considering a property as their own. So, the things you've just "learned to live with" won't fly with them. For example, when spring cleaning one year, you took off the screens on your house to clean off the built-up dirt. Good job! But when you put them back on, you forced them into place, bending the frame. You never got around to fixing it. It's a minor detail, right? Not for buyers. This leaves doubt in their mind about how well you maintained your property over the years. Fix it before you list it.
Small(ish) Closets
Everyone wants more storage. Closets provide this. But are yours on the smallish side? Can't afford to expand them? Consider adding an organizational system. Choose a few key pieces you wear regularly and pack up the rest. Rent a storage unit to put it all in until your home sells. Less clutter makes any closet appear much larger. And Havasu home buyers want to see good closet space.
Faulty Door Locks
Next, check your locks. Doors that don't lock properly (or at all) worry Havasu home buyers, especially when it's an exterior door. Replace the hardware, if necessary. If the problem persists, it may be an issue with how the door was hung. That requires a professional. But, it's well worth the money to fix it before a buyer sees a problem.
Laundry Room Locale
Living in the desert, we all know what a pain it can be to go out in the garage to do laundry in the heat of summer. Unless your garage is air conditioned, you sweat buckets each time you switch out a load of laundry. Or are you fortunate enough to have a laundry room inside but live in a multi-story home? If the bedrooms are all on the second floor and your laundry room is on the first floor, that's a lot of stair climbing in a year. You've been fine with lugging several loads of laundry up and down those stairs each week. After all, it's exercise, right? But Havasu home buyers want convenience. Find space on the second floor where you can create a laundry room. It doesn't even have to be a huge space. Convert a closet with full-size stackables. It's relatively inexpensive to create but will be a big hit with buyers.
Outdated Electrical Panel
Living in an older home? Twentieth-century construction wasn't meant to handle 21st-century technology. If you have to unplug the toaster and coffee maker in the kitchen in order to use your blow dryer in the bathroom or if you have to flip the breaker every time your pool pump turns on, you need to update your electrical panel.
Funky Tub
Do you have a monochromatic bathroom (ie, seafoam green or baby blue)? Does that include the bathtub and toilet? It's time for a change. But you don't necessarily have to gut the room to make it look better. Did you know you can resurface or paint a tub for roughly half the price of replacing it? If you use a DIY paint kit, the cost runs less than $70. These kits can be found at your local home improvement store. But, it can be pretty tricky. You may want to buckle down and just hire a professional.
Closed-In Kitchen
Finally, we come to the heart of the home: the kitchen. Havasu home buyers want an open concept. Therefore, you may need to knock down a wall or two. Cramped, closed-in kitchens don't attract buyers. So, doing a little remodeling here is well worth the investment.
Make your home attractive to as many Havasu home buyers as possible. The time, effort, and money you put into making these changes that you think are "no big deal" will pay off in the long run with your home being sold. Contact me when you're ready to put your home on the market.
Featured Lake Havasu City Home
Visit any of my Lake Havasu real estate sites below for more information on the Havasu market:
Liz Sells Lake Havasu
Homes for Sale in Havasu
Havasu Area Homes
Just Call Liz
Live in Lake Havasu