Water safety is very important here in our Lake Havasu community.  Every year, we hear about people getting seriously injured or worse because they didn't take proper safety precautions.  Life jackets are a big part of that.  Kids tend to outgrow their life jackets year after year.  The 2015 Lake Havasu Life Jacket Exchange program, Wear it Colorado, allows parents to exchange last year's life jacket for a new one.
What: Wear it Colorado Life Jacket Exchange
Where: London Bridge Beach Park Stage
When: Saturday, August 22nd 10am to 12pm (or while supplies last)
Contact: Tom Gray, Lake Havasu City via email
2015 Lake Havasu Life Jacket Exchange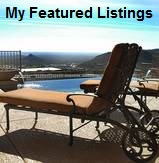 Everyone wants to make sure their kids are safe out on the lake.  That is why we insist that they wear life jackets.  You never know when you may need them.  At the Wear it Colorado 2015 Lake Havasu Life Jacket Exchange event, parents are urged to bring in their old, beat up, outgrown life jackets to exchange for new ones.  The traditional orange jackets will not be accepted.  The Arizona Game and Fish Department will be offering brand new, more expensive jackets than that.   The orange jackets will not be considered to be a fair exchange.
The 2015 Lake Havasu Life Jacket Exchange is limited to one per person.  If you do have more than one jacket to exchange, you are welcome to go to the end of the line and wait your turn to exchange another.  The exchange will go on only as long as supplies last.  So make sure you come early.  Also, bring your boat to the event so you can get it an official safety check done.
Have you ever participated in the City's life jacket exchange program before?  How did it go?  Please tell me all about it in the comments below.
Featured Lake Havasu City Home
 
Liz Miller, Just Call Liz for Your Own Piece of the Lake Havasu Lifestyle
Visit any of my Lake Havasu real estate sites below for more information on the Havasu market:
Liz Sells Lake Havasu
Homes for Sale in Havasu
Havasu Area Homes
Just Call Liz
Live in Lake Havasu