The Lake Havasu lifestyle means more than just boating and offroading.  Some of the most interesting Lake Havasu real estate can be found underneath the water.  That's because we have a lake filled with carp, bass, catfish and sunfish.  This weekend, it's bass that we're after.  If you love to fish, you need to sign up for the 2017 Havasu Striper Derby.  Game on!
What: 2017 Havasu Striper Derby
Where: London Bridge Resort
When: May 13 & 14, 5:30am
Admission: $175 to $375 per team
Contact: Bill Egan, Western Outdoor News (WON), (949) 366-0248 or via email
2017 Havasu Striper Derby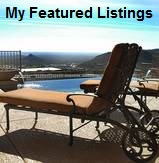 Western Outdoor News hosts the 2017 Havasu Striper Derby on May 13th and 14th.  Participants cast off from London Bridge Resort beginning at 5:30am on both days.  The popular blind bogey contest costs $40 per day.  One winner will be chosen at random each day from all fish officially weighed in.  It doesn't matter how big or small.  So, make sure you have everything you caught weighed (not just your "catch of the day").  You'd hate to lose out on an opportunity at a cash prize simply because you didn't think your fish stacked up to the competition!
This year, WON decided to try a few new things for the 2017 Havasu Striper Derby.  For the first time, there is a high roller option.  This puts you in a pool with other fishermen who opt in for a Big Fish anglers competition.  The top 3 biggest fish caught by those entered into the Big Fish contest split the pot (50% to biggest, 30% to second biggest and 20% to third).  In the past, the derby only paid for the top three fish overall.  This year, they pay for the top five.  More than one team can fish out of a single boat, if desired.  This includes single "teams".
Choose from three different entry options for the 2017 Havasu Striper Derby: basic, all in and high roller.  Pay $175 per team for the basic option and receive a hat and T-shirt for each team member.  For $275, go all in.  This includes the T-shirt and hat for all team members as well as entry into the blind bogey (both days) and big fish contests.  The $375 high roller option gives you all that I mentioned before as well as entry into the Big Fish anglers competition.  But, if you're interested, sign up today.  Time is running out.  Good luck to all!
Featured Lake Havasu City Home
Liz Miller, Just Call Liz for Your Own Piece of the Lake Havasu Lifestyle
Visit any of my Lake Havasu real estate sites below for more information on the Havasu market:
Liz Sells Lake Havasu
Homes for Sale in Havasu
Havasu Area Homes
Just Call Liz
Live in Lake Havasu