Nature plays a key factor in the Lake Havasu lifestyle.  We enjoy our 300+ days of annual sunshine in a variety of ways.  While the lake may still be a little chilly to play in, you can find plenty of other fun things to do.  For example, fill your tummy with yumminess at the 2017 Lake Havasu Brews and Brats Festival this weekend.
What: 2017 Lake Havasu Brews and Brats Festival
Where: Springberg-McAndrew Park (Querio Dr & McCulloch Blvd)
When: Saturday, March 4th, 12pm to 4pm
Admission: $25 per person
Contact: Wayne LeGrand, Lake Havasu City Sunrise Rotary (928) 486-9050 or via email
2017 Lake Havasu Brews and Brats Festival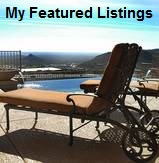 Why wait until October?  Enjoy a mini-Oktoberfest here in our own Lake Havasu community right now at the Lake Havasu Brews and Brats Festival.  Guests will have the opportunity to sample beer from several local breweries in the tri-state area.  And can you think of anything that goes better with a fabulous brew than a tasty brat?  I know I can't.  While you're sipping and eating, Kevin Jaxson & the Midnight Sun will serenade you live and in person.
Free parking for the 2017 Lake Havasu Brews and Brats Festival can be found all around the park.  Since it is centrally located in the downtown area, plenty of parking can be found around the Springberg-McAndrew Park as well.  Another option available would be to grab several of your buddies and utilize a shuttle service.  Get in a partying mood before you even enter the event.
Proceeds from the 2017 Lake Havasu Brews and Brats Festival benefit four local charities.  The Lake Havasu K-12 Foundation helps fund the gap between what money the government provides and what is needed for essential programs that make our students much more well rounded individuals at the LHUSD.  The Norona Effect helps children with cancer and their families find a place to stay during treatment, research to find a cure and counseling services.  Milemarkers Therapy offers speech, physical and occupational therapy for children and adults with special needs.  The Western Arizona Humane Society provides food, shelter and health care for abandoned animals while they search for a forever home for them.
This is strictly a "21 and over" event.  So, bring a valid photo ID.  Otherwise, your friends might have fun without you.  That's because you will be turned away on the spot if you can't provide legitimate proof of your age.  Hire a babysitter for the kids.  Arrange your ride home ahead of time (whether that be a designated driver or an Uber pick-up).  All you need to enjoy the 2017 Lake Havasu Brews and Brats Festival is your photo ID, a good attitude and maybe a chair for comfort (totally optional).
Featured Lake Havasu City Home
Liz Miller, Just Call Liz for Your Own Piece of the Lake Havasu Lifestyle
Visit any of my Lake Havasu real estate sites below for more information on the Havasu market:
Liz Sells Lake Havasu
Homes for Sale in Havasu
Havasu Area Homes
Just Call Liz
Live in Lake Havasu