Do you want to know why people envy our Lake Havasu lifestyle?  While other parts of the country dig themselves out of the snow, we in the Lake Havasu community get to enjoy mild temps and sunny skies.  That's why we can celebrate 2017 Lake Havasu Winterfest outdoors…in February!
What: 2017 Lake Havasu Winterfest
Where: Main St (McCulloch Blvd between Acoma and Smoketreee)
When: Feb 11, 9am to 5pm, Feb 12, 9am to 4pm
Cost: FREE admission, FREE parking
Contact: Amanda, Havasu Chamber of Commerce (928) 855-4115 or via email
2017 Lake Havasu Winterfest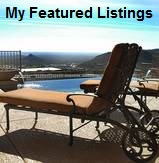 On the weekend of February 11th and 12th, more than 200 vendors showcase their wares at the 2017 Lake Havasu Winterfest.  Need a gift for a birthday, anniversary or Valentine's Day?  Visit one of the 400+ vendor booths.  Here, you'll find everything from handmade jewelry to clothing.  Does your Lake Havasu home need some "freshening up"?  Check out the one-of-a-kind artwork and home decor available at the Winterfest.
Now, all that walking from booth to booth might make you hungry.  Stop by one of the food vendors for some delicious food on the go.  Whether you're a "hot dogs and hamburgers" person or someone with a decidedly eclectic taste, you're bound to find something to satisfy your hunger here.  Are you thirsty?  Chase your meal with a nice cold beer from the beer garden.  Must be at least 21 with a valid ID to purchase and consume alcohol.
Vendors only make up one part of the 2017 Lake Havasu Winterfest.  Watch live entertainment on the center stage throughout this two day event.  Stop by the car show to see classic vehicles in all their glory.  Kid-friendly activities will be set up all along the boulevard, including pony rides and hands-on arts and crafts booths.  So much to do!  You're going to need to attend both days to fit it all in!
McCulloch Blvd shuts down automotive traffic for pedestrian safety during the 2017 Lake Havasu Winterfest.  Swanson and Mesquite provide free parking to festival attendees.  Come down to Main Street for a weekend of family-friendly fun for all ages.
Featured Lake Havasu City Home
Liz Miller, Just Call Liz for Your Own Piece of the Lake Havasu Lifestyle
Visit any of my Lake Havasu real estate sites below for more information on the Havasu market:
Liz Sells Lake Havasu
Homes for Sale in Havasu
Havasu Area Homes
Just Call Liz
Live in Lake Havasu