The first big event of the new year takes place this weekend: Havasu Buses by the Bridge. But next weekend, the 2018 Havasu Balloon Festival surfs the skies above Lake Havasu City once again. Why travel to New Mexico when you can take a quick trip to the lake instead? Last year's balloon festival brought thousands of people to our city. This year, it could even be more. So, it's no surprise to find out that the American Bus Association added it to their Top 100 Events in North America list.
What: 2018 Havasu Balloon Festival
Where: Lake Havasu State Park
When: January 19th & 20th, 6 am to 10:45 pm, January 21st, 6 am to 10:30 pm
Admission: $15 per person (allows access for all 3 days), FREE for kids ages 14 & under
Contact: Marquita McKnight, Event Co-Ordinator (928) 486-7979 or via email
2018 Havasu Balloon Festival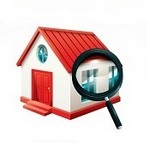 Gates open at 6 am every day of the 2018 Havasu Balloon Festival. That gives you time each morning to get your tickets for your untethered balloon ride for the day before the mass ascension takes place at 7:45 am. Tethered balloon ride tickets go on sale at 8 am. After that, visit the art village and vendor row to pick up something special from our talented local artists. There are so many things to see and do that you'll need more than one day to experience it all. From the paper balloon launches to the belly dancers, K9 demonstrations to the kite show, jugglers, carnival, and more. There's something for everyone here.
But, the pièce de résistance…the thing you definitely won't want to miss…is the night glow on the balloon field each evening at 6:30 pm. It is truly a sight to behold. As the sun goes down, things really heat up. If you think these balloons are impressive during the daylight, you'll be doubly impressed to see them lit up against Lake Havasu's desert skies at night. For a complete schedule of events, please visit the 2018 Havasu Balloon Festival's website here.
Balloon Festival Tickets
Pay once and enter thrice. That's right. Your $15 entry fee allows you access to the 2018 Havasu Balloon Festival all three days. And kids aged 14 or under get in absolutely FREE of charge. Tethered balloon rides cost just $20 each. But, for the more adventurous souls, pay $200 per person and travel right over the lake without a tether. Of course, this is all dependent upon the weather. If it's deemed too windy and dangerous to launch, the rides will be canceled for the day. Tickets for the untethered balloon rides will be sold from 6 am to 9 am each morning. Meanwhile, you can purchase tickets for the tethered balloon rides from 8 am to 3 pm. But beware that rides can be canceled as late as an hour before launch time. So, buying tickets doesn't necessarily guarantee you a ride that day.
Don't miss one of the most fun and popular events in Lake Havasu City: the 2018 Havasu Balloon Festival. Who says you have to be on land or lake to enjoy our Havasu lifestyle? We don't limit ourselves here!
Featured Lake Havasu City Home
Liz Miller, Just Call Liz for Your Own Piece of the Lake Havasu Lifestyle
Visit any of my Lake Havasu real estate sites below for more information on the Havasu market:
Liz Sells Lake Havasu
Homes for Sale in Havasu
Havasu Area Homes
Just Call Liz
Live in Lake Havasu