As you know, water rules many aspects of our Lake Havasu lifestyle. It's a big reason so many people vacation here each year. The calendar says we just dipped our toe into spring. But reported highs of 90F mean summer is on its way. Start making plans for your summer activities by visiting the 2018 Lake Havasu Boat Show this weekend.
What: 2018 Lake Havasu Boat Show
Where: Windsor 4, Lake Havasu State Park
When: April 6-8, Fri 12 pm to 6 pm, Sat 9 am to 6 pm, Sun 9 am to 3 pm
Admission: Adults $8 per person (cash only), Kids ages 6 & under FREE
Contact: Bob Brown, Lake Havasu Boat Show, (951) 501-0210 or via email
2018 Lake Havasu Boat Show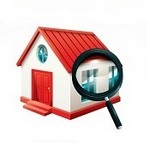 The 2018 Lake Havasu Boat Show offers something for everyone. Looking for a new fishing boat, pontoon, kayak, jet ski, or runabout? You'll find it here. Need to update your safety gear? They got it. Have the kids outgrown last year's lifejackets? Get some new ones at the show. If you're in the market for a new boat, arrange for a demo with the dealer. After all, you wouldn't buy a new car without taking it for a spin first, would you? Anything you need for water-related fun can be found at this boat show.
For a little something special, walk through the classic boat show and shine. Dozens of lovingly restored boats of all styles from the '50s, '60s, '70s and later will be on display. Checking out boats and talking to vendors works up a powerful thirst. Fight that thirst in the beer garden (21+ only, please). Keep your strength up with great food offerings from the many food vendors on-site as well. Live entertainment keeps things interesting throughout the weekend.
Free Parking
Plenty of free parking will be available at the park as well as the shopping centers surrounding the 2018 Lake Havasu Boat Show. It does get busy. So, arrive early to find a good spot. Feel like bringing your boat to the boat show? Park it on the white sands located on the northwest end of the Channel. Then, take a short stroll to the show.
If you only make it to one boat show this year, the 2018 Lake Havasu Boat Show needs to be the one! With over 150 exhibitors and 60 different brands of watercraft, it's easily the largest show of its kind in all of Arizona and Nevada. Sign up for special boat show discounts at the Lake Havasu Boat Show website here. Have fun!
Featured Lake Havasu City Home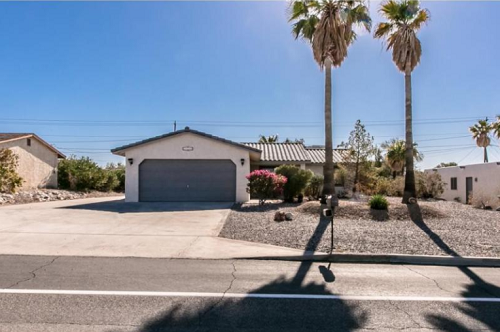 Visit any of my Lake Havasu real estate sites below for more information on the Havasu market:
Liz Sells Lake Havasu
Homes for Sale in Havasu
Havasu Area Homes
Just Call Liz
Live in Lake Havasu