Our Lake Havasu lifestyle primarily centers around the body of water for which our city received its name. Sure, there are other things to do that don't involve water, like the Lake Havasu Balloon Festival, Brews and Brats Festival, Bluegrass Festival, food and wine tastings, dry camping, hiking, and offroading. But, everyone ends up at the lake eventually. This weekend, fishermen rejoice! The 2018 Lake Havasu WON Striper Derby hits town. Time to cast a line and haul in the biggest bass possible for cash and prizes.
What: 2018 Lake Havasu WON Striper Derby
Where: London Bridge Resort
When: Saturday, May 19th, & Sunday, May 20th, 5:30 am
Admission: $175 per team
Contact: Bill Egan, Western Outdoor News (WON), (949) 366-0248 or via email
2018 Lake Havasu WON Striper Derby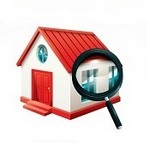 Right now, the lake is teeming with beautiful bass fish. So, it's no wonder that Western Outdoor News (WON) sponsors a tournament here each year. This Saturday and Sunday, anglers of all ages and skill levels compete for fun and prizes as part of the 2018 Lake Havasu WON Striper Derby. Sign up as an individual or a two-person team. More than one team can share a boat if you'd like. The top ten finishers receive a cash prize. And don't forget to grab yourself a raffle ticket. The grand prize winner of the raffle takes home a Klamath 16 EXW with a 40HP, four-stroke Suzuki motor on its own trailer! Other great prizes will be included in the raffle as well.

How to Register for the 2018 Lake Havasu WON Striper Derby
Register online before this Saturday. The basic team package costs $175 per team. If you'd like to be added to the Blind Bogey and Big Fish optional payouts, sign up for the "all-in" package at $275 per team. For the really serious fishermen, give the "High Roller" package a go. For $375 per team, your team receives everything in the "all-in" package as well as an entry in the Big Fish side bet. The top three biggest fish win their handlers 50%, 30% and 20% of the pot for 1st, 2nd and 3rd place, respectively. With a little skill and luck, you could be going home with some serious cash and prizes! Prefer to register in person? Then go to Anderson Toyota between 4 pm and 7 pm on Friday, May 18th. Good luck!
Featured Lake Havasu City Home
Liz Miller, Just Call Liz for Your Own Piece of the Lake Havasu Lifestyle
Visit any of my Lake Havasu real estate sites below for more information on the Havasu market:
Liz Sells Lake Havasu
Homes for Sale in Havasu
Havasu Area Homes
Just Call Liz
Live in Lake Havasu