Everyone enjoys the holidays, especially here in the desert. We have so many ways to celebrate Christmas in Lake Havasu City. In fact, several of these events continue on through this weekend. Some of us aren't ready to let go of the holidays just yet. But the first huge event for the new year takes place next week: the 2019 Havasu Balloon Festival. And anyone who's ever been to one of these festivals before knows why it's been named one of the Top 100 Events in North America.
What: 2019 Havasu Balloon Festival
Where: LHC State Park, Windsor 4
When: January 10th to 13th
Admission: $15-$65
Contact: Havasu Balloon Festival Store (928) 505-2440, Marquita McKnight, Event Coordinator (928) 486-7979 or via email
2019 Havasu Balloon Festival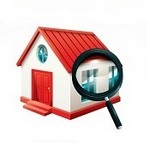 The Lake Havasu lifestyle means enjoying sunny skies even in the wintertime. With highs in the mid-60's and wide open skies, our City provides a wonderful place to host something like the 2019 Havasu Balloon Festival.
Each day includes a gorgeous morning mass ascension at 7:45 am (except Thursday) and a gorgeous Night Glow mass ascension each evening at 6:30 pm (except Sunday). I highly recommend the Night Glow. It will take your breath away! In between, guests enjoy live music and dancing performances, art, juggling, and much more. As long as the weather allows, you can go on an untethered balloon ride for $200 per person. Tethered balloon rides cost $20 per adult, $10 for ages six to 11, and $5 for kids under six. Tickets are available each day at the ride sale tent. For a full schedule of events, please visit the 2019 Havasu Balloon Festival website.
2019 Havasu Balloon Festival Tickets
Currently, tickets can only be purchased at the Havasu Balloon Festival Store (2109 McCulloch Blvd #1, across from Havasu Guns). Simply visit them anytime between 10 am to 2 pm Tuesday through Friday. General admission tickets are available for purchase here through the end of business on January 7th. After that, you can purchase tickets at Lake Havasu State Park on the day of the event.
General admission costs $15 per person. For a very special experience, purchase Gondola VIP tickets. Stay toasty in the heated VIP tent. Meet the balloon pilots up close. The VIP section includes its own separate restrooms with running water. And you'll even be fed either breakfast or dinner. VIP tickets cost $25 per person on Sunday, the 13th, and $45 per person on Friday or Saturday. Thursday's VIP tickets are all sold out. Visit the festival's online box office here to purchase your Gondola VIP tickets today.
FEATURED LAKE HAVASU PROPERTY FOR SALE
Visit any of my Lake Havasu real estate sites below for more information on the Havasu market:
Liz Sells Lake Havasu
Homes for Sale in Havasu
Havasu Area Homes
Just Call Liz