An emergency can strike at any time: while swimming in the pool, relaxing on your boat on Lake Havasu itself or just running your regular errands.  Medical staff are trained to handle these situations.  Unfortunately, a medical professional isn't always around when disaster strikes.  Precious minutes can tick by before help arrives.  Don't be caught unaware.  Become a trained Havasu lifesaver.

The Lake Havasu Aquatic Center is holding Basic Life Support classes for healthcare providers on April 9th, May 7th and June 4th.  This four hour class will include handouts that students can take home as well as a first aid certification card at the end.  Each class is limited to 12 students and costs $75 per person.
The Lake Havasu Aquatic Center will also be holding its Heartsaver CPR, AED (Automated External Defibrillator) and First Aid classes on April 16th, May 14th, May 28th-30th and June 11th.  These 7 hour classes will include basic first aid training, proper CPR techniques and how to use and administer aid with an external defibrillator.  Each student will receive handouts they can take with them as well as a certification card at the completion of the course.  The cost is $85 per student, with class sizes limited to 20 students each.
Any Lake Havasu resident interested in becoming a Havasu lifesaver needs to pre-register for their class at the Aquatic Center.  For more information on the Havasu first aid classes offered, please contact Mike Savage at (928) 486-7982 or the Aquatic Center at (928) 453-8686.  Whether you are a healthcare provider, a parent or just a concerned citizen, learning how to administer proper first aid in an accident could mean the difference between life and death for someone you love.  Become a Havasu lifesaver today!
FEATURED LAKE HAVASU HOME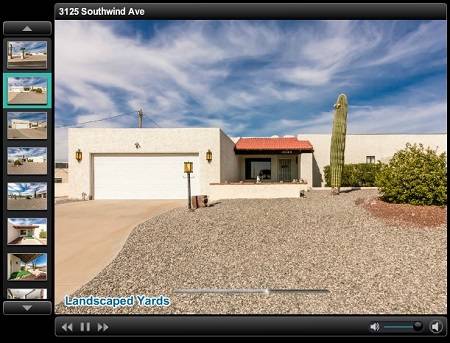 For more info on this and other Havasu homes for sale, please click here.
Liz Miller, Just Call Liz for Your Own Piece of the Lake Havasu Lifestyle
Visit any of my Lake Havasu real estate sites below for more information on the Havasu market:
Liz Sells Lake Havasu
Homes for Sale in Havasu
Havasu Area Homes
Just Call Liz
Lake Havasu Home Values
Live in Lake Havasu