Who's crazy enough to go out in the water in the fall? Anyone living in Lake Havasu City, that's who! Why? Because while other parts of the country start thinking about blowing out their sprinklers to prepare for the cold weather ahead, we're still enjoying highs in the upper 90s and above. Isn't the Lake Havasu lifestyle wonderful? Since playing on the lake continues to be a favorite past time, you might enjoy hearing that the Lake Havasu Hosts Blowsion World Finals 2018 hit town this weekend. And they'll be here throughout the first week of October!
What: Blowsion World Finals 2018
Where: Crazy Horse Campgrounds
When: Sept 29th to Oct 7th
Admission: FREE for spectators
Contact: Jim Russell, Event Co-Ordinator, DSM Events (928) 208-2252 or via email
Lake Havasu Hosts Blowsion World Finals 2018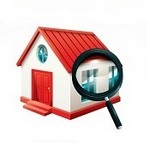 The first couple of days of the Blowsion World Finals 2018 allows the competitors time to settle in and prepare for the hectic racing schedule ahead. October 1st is a practice day. All the action starts on Tuesday, October 2nd, with ski stocks, limited, runabouts, and ski lites racing against each other. Competition continues through Wednesday, Thursday, and Friday. On Friday evening, awards will be passed out at London Bridge Resort's Convention Center. Spectators are allowed to watch the practice sessions as well as racing at any time for free.
For true fans of the sport, you won't want to miss the action-packed thrill of Saturday's races. After the Blowsion World Finals 2018 races throughout the day, head over to the London Bridge to watch the Pro Freestyle rounds underneath. Then, there's the endurance racing on Sunday that showcases both skill and stamina like nothing else. Visit the IJSBA website to see a day-to-day schedule of events so that you don't miss a minute of the action.
Monster Storm Poker Run
Just a quick heads up. Registration for the Monster Storm Poker Run taking place in Havasu on October 12th & 13th is open right now. If you wait until after October 5th, you'll have to pay another $50 per team. If you plan on joining in the costumed poker run fun, you'd better register right now. All ages welcome.
Featured Lake Havasu City Property for Sale
Visit any of my Lake Havasu real estate sites below for more information on the Havasu market:
Liz Sells Lake Havasu
Homes for Sale in Havasu
Havasu Area Homes
Just Call Liz