The economy in Lake Havasu City depends on tourism and construction for the most part. A couple of decades ago, tourists came out only on the weekends (Friday through Sunday). However, in the last few years, those weekends seem to extend into the weekdays. It's not unusual to see our population expand on Wednesday or Thursday. Then, it goes back to normal by Monday afternoon. From spring to fall, we experience countless weeks of tourists taking to the lake. So, you might think purchasing a vacation home might be a good investment. And it can be. But you need to consider it carefully before you plunk your money down.
Should You Buy a Vacation Home in Lake Havasu?
Why Do You Want One?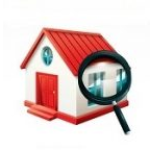 The answer to that question determines how you approach the purchase. First of all, Lake Havasu made the top 10 of Smart Asset's "Hottest Secondary Home Market in the US" list earlier this year. So, whether you live here year-round or visit often, buying a second home in Lake Havasu seems like a great investment. However, if you want to make this your personal vacation home, you might not want to rent it out. Homeowners become emotionally tied to their properties. So, if a renter leaves a mess behind or breaks something, you might take it personally. On the other hand, if you purchase a second home as a rental property, take emotion out of the equation. Keep things strictly business between you and your renter.
Who Manages the Property?
Even if you live in town, you might not want to manage the property yourself. Research property management companies in the area. For a small monthly fee, they market your home, find renters, perform background and credit checks, and make sure your property is ready for the next tourist to come through. Also, if there's an emergency in the middle of the night, your renter contacts the property management company…not you. Roll this fee into the rent you charge for less out-of-pocket expenses. However, if you are handy, want to save the monthly management fee, and live in town, you might want to manage the property yourself. Just remember: it takes time to perform all the tasks necessary to keep your property rentable.
What Kind of Renters Do You Want: Short or Long-Term?
Short-term rentals mean more wear-and-tear on a property as well as frequent turnover. However, they also tend to bring in more income because you charge a higher price per week than per month. Plus, you find yourself marketing the property more often in order to keep it booked up. Long-term renters, on the other hand, provide a steady stream of income you can count on for a specified time period. Even so, they offer less flexibility if you and your family want to use this as a personal vacation property.
Maintenance Costs and Taxes
Any home you purchase takes money to maintain it. If you utilize a mortgage loan for your purchase, you pay your monthly mortgage payment, interest, property taxes, and insurance. The same rings true for a second home. However, on top of those expenses, you must add cleaning fees. They cost anywhere from $90 to $150 per rental period. Insurance premiums go up as much as 15-20% when it's not a primary residence. Plus, rent received (whether from short or long-term tenants) becomes taxable income. Keep in mind, though, that some of your costs to maintain the property might be tax-deductible. Talk to your tax advisor to find out more about how a secondary home purchase in Lake Havasu will affect your tax situation.
Call me at (928) 208-5184 or shoot me an email when you're ready to start looking for a vacation home/investment property. I'd love to show you what's available on the market right now.
FEATURED LAKE HAVASU PROPERTY FOR SALE
Visit any of my Lake Havasu real estate sites below for more information on the Havasu market:
Liz Sells Lake Havasu
Homes for Sale in Havasu
Havasu Area Homes
Just Call Liz