Some homebuyers purchase a property with the intent of staying in it forever. Others consider it a stepping stone to something else down the road. Still others buy a property simply as an investment to sell for a profit as quickly as possible. But if you sell too soon, you may incur a Capital Gains Tax. What is that? When should you sell even though you would have to pay this tax?
What is the Capital Gains Tax?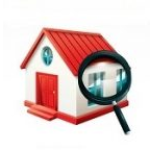 When you sell your Havasu home, you must pay Capital Gains Tax on the profit you receive. For example, let's say you owe $100,000 on your house but sell it for $300,000. You stand to "gain" $200,000 in the deal. The IRS considers this "capital gains". If you live in your home for at least two of the previous five years, the Taxpayer Relief Act of 1997 allows you an exemption on some if not all of your profits. For married couples filing jointly, the first $500,000 in capital gains is tax-exempt. For single people, the first $250,000 is tax-exempt. If you sell your home due to the death of your spouse, you can claim the $500,000 married couple exemption as long as you sell within two years of your spouse's death providing that you've lived in the house for at least two of the previous five years.
Even with the exemption kicking in at the two-year mark, many financial advisers suggest that you stay for at least five years before selling. Why? Because you most likely won't recoup what you paid to purchase your Havasu home until you've lived in it for five years (downpayment, closing costs, etc.). But, as with any rule, there are exceptions.
When is it OK to Sell Before the Two-Year Mark?
Let's face it. Life changes at a moment's notice. You receive a promotion that takes you out of the area. A parent dies and you move your other parent in with you to take care of them. An expanding household may need a bigger house. Sometimes, it's detrimental to your fiscal and/or mental health to stay in the house. So, when it is OK to forgo the two-year or five-year mark?
Soaring Property Values – When property values skyrocket, for one. The Lake Havasu real estate market has been white-hot lately. Prices continue to climb. If you find that your home's value rose significantly since you bought it, it might be worth selling. But, keep in mind that you still need to live somewhere. If you plan on moving into another house in the same area, chances are good that you'll be spending a lot more for a house that might be similar in size to your current one…maybe even smaller. Remember: other Havasu homes also experienced a significant increase in their value. That eats up your profits on a home sale. But, if your move takes you to a less costly area, you'll be sitting pretty.
Scary Neighborhood – You bought your house because you fell in love with it. However, you forgot to look at the surrounding neighborhood. Once you moved it, you couldn't avoid it. Turns out, it's a little scary. Perhaps it was fine when you first moved in, but since then, it's really gone downhill. At that point, it might be a wise choice to sell before it gets any worse and property values start to plummet along with your potential profit.
Just Can't Stand Where You Live – Sometimes, you just can't stand to live in your Havasu home any longer. You discover that your property isn't at all what it seemed like when you first saw it. If you're miserable, it might be worth paying capital gains just to move on. On the other hand, you may also want to consider renting out the house and moving elsewhere. Turn it into an investment property and have someone else pay your mortgage for you.
If you're thinking about selling your current Lake Havasu home, give me a call at (928) 208-5184 or send me an email. I'd love to answer any questions you may have. I look forward to hearing from you.
FEATURED LAKE HAVASU PROPERTY FOR SALE
Visit any of my Lake Havasu real estate sites below for more information on the Havasu market:
Liz Sells Lake Havasu
Homes for Sale in Havasu
Havasu Area Homes
Just Call Liz