Every spring, boaters from all over the country look forward to playing out on the water in Lake Havasu. After all, that's what the Lake Havasu lifestyle is all about. Next month, the highly anticipated Desert Storm Poker Run 2019 invades Havasu by land and lake. Party on land. Race on the lake. It's fun and games for all ages to enjoy.
What: Desert Storm Poker Run 2019
Where: London Bridge Resort
When: April 25th to 27th (April 28th for Shoot-Out in case of weather delay)
Cost: $450/two-person team
Contact: Christina Crane, Storm Poker Runs (623) 238-1330 or via email
Desert Storm Poker Run 2019
The Desert Storm Poker Run 2019 festivities actually start out with a street party on April 25th. Join thousands of people as they flood downtown Havasu with food, music, and a display of the boats participating in the weekend's run. Then, after a parade of boats through the Channel on Friday morning, the poker run begins. Boaters race to several locations around the lake to pick up different playing cards to make their best five-card hand. Winners receive some fantastic prizes.
Desert Storm Shootout 2019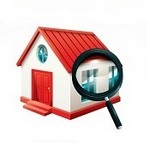 On Saturday, April 27th, the Shootout storms the lake. Two-person teams go head-to-head against other racers along a specified course beginning at the Site Six Launch Ramp. Spectators can bring out blankets and/or chairs to watch the racing commence. Anywhere along the bluffs from Site Six to Spectator Point provide awesome vantage points to watch the race.
Registration for Desert Storm Poker Run & Shootout
The Desert Storm Poker Run is set up for a two-person team. Register before April 2nd and pay $450 per team. Beginning on April 2nd, that cost rises to $500 per team. Your registration fee includes two poker hands, two commemorative T-shirts, an aerial view of the boats on the lake, and access to the parties and awards banquet. Want extra chances at the top prizes? Pay $50 per additional hand (limit 10 per boat). Add extra crew members to your boat for just $100 each. Kids can join in, too, for just $30 per child (ages 6-12). You must provide insurance information for your boat upon registration.
Registration for the Shootout is completely separate from the Desert Storm Poker Run. If you only participate in the Shootout, you pay $250 as long as you register by April 1st. After that, the price increases to $300. Again, these fees are based on two-person teams. If you're also registered for the Desert Storm Poker Run, you receive a discount to participate in the Shootout. You pay $150 per team until April 1st. After that, the price increases to $200. Registration for both the Desert Storm Poker Run and the Shootout officially closes on April 12th. But, be aware that last year sold out early. So, if you want to participate, you'd better sign up now.
FEATURED LAKE HAVASU PROPERTY FOR SALE
Visit any of my Lake Havasu real estate sites below for more information on the Havasu market:
Liz Sells Lake Havasu
Homes for Sale in Havasu
Havasu Area Homes
Just Call Liz