Our warmer winter weather means that we get to enjoy great outdoor activities like the Buses by the Bridge and the Havasu Balloon Festival any time of the year. That's just one of the great reasons to live the Lake Havasu lifestyle. Some of the February 2018 Lake Havasu events set to take place soon are a little bit winter(fest) and a little bit rock 'n roll.
February 2018 Lake Havasu Events: a Little Bit Winter(fest)
What: Lake Havasu Winterfest
Where: McCulloch Blvd, Downtown Lake Havasu City
When: Feb 10th, 9 am to 5 pm & Feb 11th, 9 am to 4 pm
Admission: FREE
Contact: Lake Havasu Area Chamber of Commerce (928) 855-4115 or via email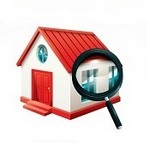 A Havasu winter is unlike winter anywhere else. To celebrate our mild climate, the Chamber of Commerce hosts Winterfest each year. During this two-day event, McCulloch Blvd only allows foot traffic on the asphalt. This ensures the safety of thousands of people walking from vendor to vendor along the road. Shop for unique art, clothing, jewelry, and other creations local artists and artisans sell. While you're at it, feel free to pop into any of the businesses along Main St to do a little shopping as well. You need to keep your stamina up. Luckily, several food and beer vendors set up shop along Main St, too. Free parking can be found on Swanson and Mesquite. Since this is a popular event, you might want to get there early to snag a spot near the festivities.
February 2018 Lake Havasu Events: a Little Bit Rock 'n Roll
What: Lake Havasu City Rockabilly Reunion
Where: Lake Havasu State Park
When: Feb 16th (12 pm to 10 pm), Feb 17th (10 am to 10 pm) & Feb 18th (10 am to 8 pm)
Admission: $30 for a 3-day pass & $12 for a 1-day pass (presale), Kids 10 & under FREE
Contact: Kennie Cuppetelli, Rockabilly Reunion, (928) 846-0335 or via email
Hey, Daddy-O. Grab your slick chick and beat feet to the Rockabilly Reunion this month. Over the last 10 years, this has become one of the biggest events of its type in the entire state. It's also one of the most fun. Throughout this three-day festival, guests can see some screamin' hot rods and boss bikes at the car and motorcycle show. Root for your favorite rockers in the Rockabilly Pin-Up Contest. Listen to the ginchiest of tunes from Rockabilly greats like Cash'd Out, The Booze Bombs, and Red-Headed Stranger. And, of course, food and other vendors hawk their wares to all passersby. You can purchase tickets ahead of time at the Rockabilly Reunion event website here. Or, get them at the door. However, a 3-day pass costs an extra $15 if you wait. Add $3 to the 1-day pass when you purchase it at the door. Kids ages 10 and under are free no matter what.
See? You don't have to wait until the lake heats up to enjoy yourself. February 2018 Lake Havasu events like Winterfest and the Rockabilly Reunion keep things lively in the desert.
Featured Lake Havasu City Home
Liz Miller, Just Call Liz for Your Own Piece of the Lake Havasu Lifestyle
Visit any of my Lake Havasu real estate sites below for more information on the Havasu market:
Liz Sells Lake Havasu
Homes for Sale in Havasu
Havasu Area Homes
Just Call Liz
Live in Lake Havasu