You don't have to travel all the way to Albuquerque or Reno to enjoy hot air balloons.  That's because the Havasu Balloon Festival 2017 brings these behemoths of the skies right to our backyards.  Well, actually, to the Nautical Beachfront Resort's backyard.
What: Havasu Balloon Festival 2017
Where: Nautical Beachfront Resort
When: January 13th to 15th, 6am to 9pm
Admission: $15/3 Day Pass, Kids 14 & Under FREE, Balloon Rides Extra
Contact: Marquita McKnight, Havasu Balloon Fest (928) 486-7979 or via email
Havasu Balloon Festival 2017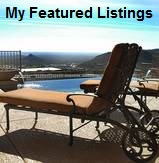 In nine days, the most fun parcel of Lake Havasu real estate actually resides several feet ABOVE the City.  Our Lake Havasu lifestyle allows us the opportunity to enjoy something like the Havasu Balloon Festival 2017 in January.  While everyone else is busy digging their way out of several inches of snow, our skies are bright and sunny.  Perfect weather for flying a hot air balloon over Lake Havasu, I'd say.
Havasu Balloon Festival 2017 Schedule
The jam-packed schedule for the Havasu Balloon Festival 2017 includes a mass ascension every morning at 7:45am.  Believe me, it's worth getting up early to see these magnificent masterpieces take to the skies.  Don't forget your cameras.  You'll want to capture these memories.  The carnival opens at 8am every morning.  It runs until 6pm.  Vendor's row and the art village open from 8am to 3pm.
Throughout the three-day Havasu Balloon Festival 2017, watch skydivers, dog shows, live musical entertainment and more.  Treat yourself to something yummy at one of the food vendors.  A beer garden allows for adult refreshment.  Belly dancers, kite shows, RC car demos and classic car shows (complete with pin-up girls) are also part of the festivities.
Feeling adventurous?  Take a balloon ride.  Tethered rides keep you grounded (via rope).  This thrill costs you $20 per ride.  However, if you've ever dreamed of flying, try an un-tethered ride.  For $200, you float along the air currents high above Lake Havasu.  Of course, these balloon rides depend on the weather.  Particularly windy days could create technical problems, causing a cancellation of rides.  Contact Cheryl MacLean at (626) 524-7602 or via email to reserve your spot today.
Featured Lake Havasu City Home
Liz Miller, Just Call Liz for Your Own Piece of the Lake Havasu Lifestyle
Visit any of my Lake Havasu real estate sites below for more information on the Havasu market:
Liz Sells Lake Havasu
Homes for Sale in Havasu
Havasu Area Homes
Just Call Liz
Live in Lake Havasu