It isn't just the weather that is heating up our Havasu community.  People are leaving the comfort of their Lake Havasu homes to enjoy the amazing sunshine.  With temps in the mid-80's to low-90's, you can understand why people want to own a piece of Lake Havasu real estate.  This is great weather to enjoy the Havasu Desert Storm Poker Run 2016.
What: Havasu Desert Storm Poker Run 2016
Where: Rotary Park, Bridgewater Channel, The Island, Parker Dam
When: April 27-30, 2016 (times vary)
Cost: FREE to watch
Contact: Jim Nichols, Lake Racer LLC (602) 578-5975
Havasu Desert Storm Poker Run 2016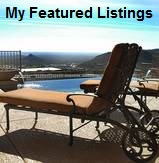 The Havasu Desert Storm Poker Run 2016 shows that the water is some very valuable Lake Havasu real estate.  The fun kicks off Thursday night with the Desert Storm Street Party.  Many of the boats participating in the weekend's adventures will be on display along the boulevard.  You might be surprised at how huge these vessels really are in person.  They can look so tiny out on the water.
Don't miss the "Parade of Power" on Friday, April 28th.  That's when boat owners show off their beauties in a parade through Bridgewater Channel.  Last year's turnout was 150+ boats.  This year's Havasu Desert Storm Poker Run 2016 participation is expected to be even larger.  After the parade, contestants will head off on the official Desert Storm Poker Run.  Stops along the run include Havasu Springs, Steamboat Cove, Chemehuevi Station, Havasupai Station and Thompson Bay.  The public is also invited to a Power in the Park party at Rotary Park.  The festivities begin at 10am with vendors, exhibits, live music, food and beer (for the 21+ crowd).
Saturday is filled with the Desert Storm Shootout.  Watch as drivers take their boats through their paces along a two mile course beginning near the Site Six Launch Ramp.  You won't see boats this fast anywhere else!
With more than 300 days of sunshine each year, you don't want to stay inside your Lake Havasu home all day.  Watch the Havasu Desert Storm Poker Run 2016 and Shootout.  It's absolutely free for spectators.
Featured Lake Havasu City Home
Liz Miller, Just Call Liz for Your Own Piece of the Lake Havasu Lifestyle
Visit any of my Lake Havasu real estate sites below for more information on the Havasu market:
Liz Sells Lake Havasu
Homes for Sale in Havasu
Havasu Area Homes
Just Call Liz
Live in Lake Havasu