Recently, Lake Havasu hit a bit of a cold patch. But soon, we should get back to the upper-60's to low-70's we're used to experiencing this time of year. It's just one of the things I love about living the Lake Havasu lifestyle. It may be a bit chilly to play out on the water right now. But, we manage to enjoy ourselves on land, too. Buses by the Bridge and the Havasu Balloon Fest took place smack dab in the middle of winter…outdoors! And earlier this month, guests celebrated Winterfest and the ever-popular Rockabilly Reunion. Now, for some late winter Havasu fun, may I suggest the three B's: brews, brats, and Bluegrass.
Late Winter Havasu Fun
2018 Lake Havasu Brews & Brats Festival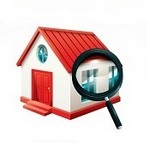 Where: Springberg-McAndrew Park (Querio Dr &  Main St)
When: Saturday, February 24th, 12 pm to 4 pm
Admission: $22 to $30
Contact: Wayne LeGrand, Lake Havasu City Sunrise Rotary Club (928) 486-9050 or via email
Mmmm. Can you imagine any better pairing with beer than bratwurst? I certainly can't. Enjoy both at the 2018 Lake Havasu Brews & Brats Festival. This late winter Havasu fun takes place this weekend. Several breweries from the tri-state area bring their very best beers to the festival for sampling. Tickets cost $22.03 if purchased before close of business on Friday. Or, you can purchase them online on the day of the event for $27.28. But, if you wait until you get to the festival to buy tickets, they'll cost $30. To purchase tickets ahead of time, visit the Brews & Brats' Facebook page. Of course, you must be 21 or older to come. And, please make sure you bring a valid photo ID. No children, pets or weapons allowed on-site.
2018 Lake Havasu Bluegrass on the Beach Festival
Where: LHC State Park, Windsor 4
When: March 2nd-4th, 10 am to dusk
Admission: $10 to $95
Contact: Larry Baker, Bluegrass on the Beach (209) 480-4693 or via email
The second late winter Havasu fun event scheduled for next month is the Bluegrass on the Beach Festival. Ten amazing bluegrass bands perform throughout this three-day event. They include the Tennessee Mafia Jug Band and The Gibson Brothers, the 2017 IBMA winner for Gospel Performance of the Year. Sign up for a workshop to learn how to play. Or, if you already play, bring your instrument with you. You never know when you might be asked to join a jam session. Tickets cost $20 per adult for Friday and Sunday, $25 per adult for Saturday, and $10 per child ages 13 to 17. All kids under the age of 13 get in absolutely free. But, if you're interested in camping out and attending all three days, pay $90 (includes camping fees and a three-day pass). After February 22nd, pay $5 more for the camping/three-day pass combo. Visit the Bluegrass on the Beach online box office here to purchase your tickets.
Looking for some late winter Havasu fun? You can't go wrong with brews, brats, and Bluegrass. Get your tickets today!
Featured Lake Havasu City Home
Liz Miller, Just Call Liz for Your Own Piece of the Lake Havasu Lifestyle
Visit any of my Lake Havasu real estate sites below for more information on the Havasu market:
Liz Sells Lake Havasu
Homes for Sale in Havasu
Havasu Area Homes
Just Call Liz
Live in Lake Havasu