Can you believe that Halloween is only three days away?  Our Havasu community isn't going to wait til then to enjoy the holiday, though.  This weekend, Havasu Halloween 2015 celebrations are a scary good time for everyone.
Havasu Halloween 2015 Celebrations
What: Underwater Pumpkin Carving Contest
Where: Site 5, The Island
When: Thurs, Oct 29th 4pm
Cost: FREE
Contact: Kathy Weydig, Tech Diving Ltd (928) 855-9400 or via email
Yes, you read that right.  One of the Havasu Halloween 2015 celebrations takes place underwater.  Where else can you combine a love of scuba diving with Halloween?  Drivers bring pumpkins with them.  Then, they hit the water, go below and start carving away.  This can be especially difficult considering how buoyant pumpkins can be.  Cut the top off, scoop it out and you're good to go!  Contact Kathy Weydig for more info.
What: Halloween at The Shops
Where: The Shops at Havasu, 5601 Hwy 95
When: Fri, Oct 30th 4pm to 6pm
Admission: FREE
Contact: Michelle Misurelli, The Shops at Lake Havasu (928) 764-2400 or via email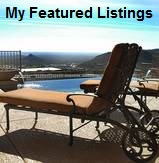 Who wants to wear their costume just one time a year?  Let your kid dress up Friday night and take them to The Shops at Havasu.  This is yet another one of the Havasu Halloween 2015 celebrations scheduled this year.  They can try to win a prize by playing one of the Halloween-themed games.  The Inflatable Fun Zone brings laughter to the forefront.  There's even a human pinata!  And, of course, there will be candy.  Once you're done, head down the Haunted Hallway to a free screening of "Hotel Transylvania" at 6:30pm.  It's available to the first 225 guests through the door.  This event is open to kids under the age of 13 only.
What: London Bridge Days Parade & Main St Fright Night
Where: McCulloch Blvd
When: Sat, Oct 31st, Parade – 10am to 12:30pm, Fright Night – 5pm to 9pm
Cost: FREE
Contact: Downtown Havasu District (928) 486-6860 or via email
There are actually two Havasu Halloween 2015 celebrations on October 31st.  First, the London Bridge Days Parade makes its way along McCulloch Blvd between Acoma and Capri in the morning.  Later on, come back to Main St for Fright Night.  That is when the businesses along McCulloch Blvd hand out candy to the little trick-or-treaters that visit their shops.  The street gets closed down to automobile traffic.  That way, parents can feel secure about letting their kids roam back and forth from shop to shop safely.  Tons of fun activities will be set up for the kids to enjoy as well.
What is your child dressing up as for Halloween?  Are you going to wear a costume, too?  What will it be?  Please share in the comments below.
Featured Lake Havasu City Home

Liz Miller, Just Call Liz for Your Own Piece of the Lake Havasu Lifestyle
Visit any of my Lake Havasu real estate sites below for more information on the Havasu market:
Liz Sells Lake Havasu
Homes for Sale in Havasu
Havasu Area Homes
Just Call Liz
Live in Lake Havasu