The next few weeks are chockablock full of fun festivities. We pull out all the stops for the end-of-year celebrations. For now, though, let's concentrate on the Havasu holiday events taking place over just the last part of November 2019.
Havasu Holiday Events – November 2019
Turkey Trot
Where: Grand Island Ball Park (on the island)
When: Saturday, Nov 23rd, 9 am to 11 am
Admission: $35 per person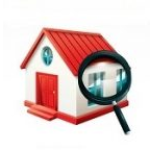 Gobble, gobble. Get in a nice workout before you feast on turkey next week at the 5K Turkey Trot. The top three finishers in each division receive prizes. But the first male and female to finish both receive a free turkey dinner. Do 3+ miles sound like a bit too much to tackle right now? Join the 2-mile fun run taking place right after the 5K starts. Or just come out to cheer on the participants. Register online today.
Artists & Crafters Extravaganza
Where: Desert Rose (1635 Mesquite Ave)
When: Saturday, Nov 23rd, 10 am to 3 pm
Admission: FREE
Even though Thanksgiving takes place next week, that doesn't mean you can't start Christmas shopping this week. Once you completed the Turkey Trot, come to Desert Rose for some early holiday shopping. Dozens of local craftsmen and artists showcase special handmade items for sale. Do you have someone on your Christmas list that is always hard to shop for? Find something as unique and special as they are right here at the extravaganza. Find gifts for every occasion as well as holiday decor and more. Plus, you support the local economy by shopping local vendors.
Holiday Boutique
Where: Lake Havasu Aquatic Center
When: Sat, Nov 23rd, 8 am to 2 pm & Sun, Nov 24th, 10 am to 2 pm
Admission: FREE
For more holiday shopping, visit the Aquatic Center this Saturday and Sunday. The Western Welcome Club of AZ hosts its annual holiday boutique at the Aquatic Center both Saturday and Sunday. After you visit Desert Rose, make the Aquatic Center your next stop. Nibble on delicious cookies and sip your coffee while you peruse both holiday and non-holiday offerings. Proceeds help fund the Welcome Club's philanthropic efforts in the community.
Ice Skating in the Desert
Where: London Bridge Resort (1477 Queens Bay)
When: Nov 29th to Jan 12th (hours vary)
Admission: $10 to $12 per hour
Beginning the day after Thanksgiving, London Bridge Resort opens up an outdoor ice skating rink to the public. Any day between November 29th and January 15th (except Christmas Day and Mondays), lace up your skates and float around on the ice in the middle of the desert. Pay $12 per hour for anyone aged 13 or older. Meanwhile, kids ages 12 and under cost just $10 per hour. Rink hours are 4 pm to 11 pm on Friday and Saturday, 4 pm to 8 pm on Sunday, and 4 pm to 9 pm on Tuesday through Thursday. These hours change during Christmas break (December 23rd to January 5th). Then, the rink stays open 4 pm to 11 pm every day of the week (including Mondays).
Festival of Lights
Where: English Village/London Bridge
When: Nov 29th to Jan 5th, dusk to 10 pm daily
Admission: FREE
A time-honored Christmas tradition in Lake Havasu continues the day after Thanksgiving this year. Thousands of twinkling lights transform the English Village into a winter fairyland every night from dusk until 10 pm. Whether you travel over the bridge or under it (through the channel), enjoy this picture-perfect setting. Santa shows up every Friday and Saturday between 6 pm and 8 pm for photo ops.
Havasu Art Guild Holiday Shoppe
Where: Lake Havasu Aquatic Center
When: Sat, Nov 30th, 8 am to 4 pm, Sun, Dec 1st, 9 am to 3 pm
Admission: FREE
Still not done with your Christmas shopping? Come to the Havasu Art Guild Holiday Shoppe on November 30th and December 1st. Here, you'll find handmade jewelry, artwork, clothing, and more. Plus, pick up some delicious baked goods for yourself or to use as hostess gifts at the next party you attend.
FEATURED LAKE HAVASU PROPERTY FOR SALE
Visit any of my Lake Havasu real estate sites below for more information on the Havasu market:
Liz Sells Lake Havasu
Homes for Sale in Havasu
Havasu Area Homes
Just Call Liz