Finally! You saved up your money for your downpayment, closing costs and other expenses related to the purchase of a home. Then, you found the perfect property with great "bones". After your offer was accepted, you went through the escrow process and are now the proud owners of a Lake Havasu home. Congratulations! With homeownership comes responsibility. That means, you now pay for any repairs/replacement/remodel needed on your place, not the landlord. Even the newest of homes require upkeep. Over time, yours will, too. Here are a few common household repairs Havasu homeowners may see while living in their home.
Common Household Repairs for Havasu Homeowners
Heating/Air Conditioning System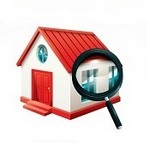 Weather plays a huge part in our Lake Havasu lifestyle. Temperatures reach triple digits in May and they stay there until well into September. That puts a major strain on our air conditioning units. So, it should come as no surprise that Havasu homeowners mark this as a common household repair. Replacement of the units may cost thousands of dollars. However, regular maintenance extends their life. In the offseason, replace filters every three months. However, in the heat of summer, replace them once a month. This helps keep them running efficiently. Also, right now (late winter/early spring) is a great time to call a professional for service. If you wait much longer, they may not be able to get to you right away. Then, if something is wrong, you're out of luck when temperatures start to rise.
Roof
Next, Havasu homeowners need to keep an eye on the roof. Anytime moisture makes it into a home, costly repairs follow. We may not get a lot of rain, but it does happen. Every three or four years, hire a professional to inspect your roof for defects. Early detection of potential problems and regular maintenance could save you thousands in the long run.
Windows
Many Lake Havasu homes include energy efficient windows. Low-e windows help block out harmful UV rays as well as protect your home's interior from the heat. Reflective coatings provide another alternative to keep out the sun's harsh rays. Havasu homeowners should watch out for cracked seals or deteriorating caulking. This sucks the cool air out and forces the hot desert air inside. Repair this as soon as possible. Otherwise, you may end up having to replace your windows at some point. And that costs thousands of dollars.
Faucets
Luckily for Havasu homeowners, the most common source of a leaky faucet is the tiny metal washer inside. That's super cheap and super easy to replace. However, if that doesn't fix it, you may need to call in a plumber to take a look. Don't let your money slip down the drain. Repair leaky faucets right away.
Garbage Disposal
Finally, one of the most overlooked pieces of equipment in our homes is the garbage disposal. These kitchen workhorses typically last about 10 years from their initial installation. Eventually, their motor burns out and it needs to be replaced. For that, you're looking at a few hundred dollars, depending on the model and whether you install it yourself or not. Run warm water and lemon wedges through the disposal every couple of weeks to combat bad smells. Clean it regularly by adding a cup of rock salt and ice cubes to your disposal and then running it for a few seconds weekly.
At some point, Havasu homeowners will face repairing or replacing at least one of the items above. It's just one of the responsibilities of homeownership. Regular maintenance helps extend the lifetime use of each. So, stay on top of your home's maintenance and you'll be a happy homeowner for a long time to come.
Featured Lake Havasu City Home
Visit any of my Lake Havasu real estate sites below for more information on the Havasu market:
Liz Sells Lake Havasu
Homes for Sale in Havasu
Havasu Area Homes
Just Call Liz
Live in Lake Havasu