The lake provides endless hours of entertainment. However, during the summer, it can get pretty crowded. Thousands of people descend upon our fair city to partake in our fabulous Lake Havasu lifestyle each year. To avoid the crowds, Havasu homeowners retreat to the sanctity of their backyard oasis. Many Havasu homes include a pool of their own. With this pool comes some responsibility. Even if you hire a local service to take care of your pool, a responsible homeowner still does a little work themselves. Here are a few summer maintenance tips to keep your Havasu pool in tip-top shape.
How to Maintain Your Havasu Pool During the Summer
Skim Daily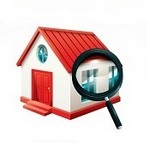 Yes, even in the desert, leaves and debris manage to find their way into your Havasu pool. To keep it clean, you'll need to skim it daily. This helps filters do their jobs properly and efficiently as well. Make it a normal part of your evening routine. It won't take much time when it's done regularly. Also, once or twice a month, wipe down the sides of the pool to keep algae growth to a minimum. If it's in your budget, you might want to invest in a robotic pool vacuum to take care of these duties for you.
Clean the Filter Regularly
Next, keep your Havasu pool clean by clearing out the filter once a week. It's super easy. Make sure the filter is turned off first. Then, remove the filter cap, lift out the basket, get rid of any debris inside, and then set it back in place, putting the filter cap back when done.
Check Your Chemicals
Maintaining the right balance of chemicals is key to a clean Havasu pool. You can pick up a testing kit at any local swimming pool supplies store. Measure the cyanuric acid (should be between 30 and 50), PH level (should read between 7.5 and 7.8), total alkalinity (between 60 and 100), and the calcium hardness (220-350).
Since pool chemicals can be pricey, you might try to add regular baking soda in place of sodium bicarbonate. It's exactly the same at a fraction of the cost. Don't fret if you watch the chemical levels and still find that your pool gets cloudy. You can shock it back to good health. Just make sure not to do that more than twice a season. Hint: did you know that an ordinary tennis ball can help absorb oils that slough off swimmer's bodies? Just drop a few in the pool to avoid that slick layer of suntan lotion, hair gel, and other body oils from building up after you and your guests leave.
Watch the Water
We live in the desert. Weeks of 100+ degree temperatures evaporate pool water. Make sure the water level of your Havasu pool stays at about the halfway point of your skimmer's opening. You can add water via your garden hose to get it back up to the proper level if it falls too low. Test the water afterward to maintain the PH balance and chlorine levels.
Perform Overall Service Check Annually
Once a year, hire a professional to come out and service your pool's equipment. Let them know if you've noticed any leaks, odd smells or loud noises coming from the equipment. They may be able to catch smaller problems before they become bigger, more expensive problems.
Recommendations?
Do you use a service for your Havasu pool maintenance needs? Is there someone you would like to recommend? Please feel free to leave their name in the comments below. Support our local entrepreneurs and keep our economy strong.
Featured Lake Havasu City Home
Liz Miller, Just Call Liz for Your Own Piece of the Lake Havasu Lifestyle
Visit any of my Lake Havasu real estate sites below for more information on the Havasu market:
Liz Sells Lake Havasu
Homes for Sale in Havasu
Havasu Area Homes
Just Call Liz
Live in Lake Havasu