So, we officially entered spring yesterday. For most of the country, that brings a glimmer of hope for warmer weather. Although, they're expecting even more snow in the northeast today (can you believe it?)! For Lake Havasu residents, sunny skies and 70F temps rule the forecast. To start our Havasu spring events for 2018, how about a little fish and zip to keep you occupied? First up this weekend: the Wild West Bass Tournament Weigh-In. Next weekend? Personal watercraft races with JetJam. Sounds so much more enjoyable than shoveling snow, doesn't it?
Havasu Spring Events 2018: Fish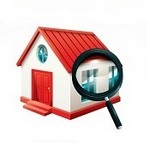 What: Wild West Bass Tournament Weigh-In
Where: Lake Havasu State Park
When: March 23rd to 25th, 3 pm to 5 pm
Admission: Free to spectators
Contact: Shane Moline, Event Co-ordinator Wild West Bass Trail (480) 571-1919
It may be too late to participate in the Wild West Bass Tournament, but you can still be a part of the excitement by watching the best part: the weigh-in. From 3 pm to 5 pm this Friday, Saturday, and Sunday, competitors bring in their catch-of-the-day for an official weigh-in and documentation in Lake Havasu State Park. Bring a chair and/or blanket as well as some snacks and water to view in comfort. Watching a weigh-in may sound boring. However, it's anything but! Spectators have a blast visiting with each other while waiting to see which fish rises to the top of the heap. The grand weigh-in takes place on Sunday afternoon.
Havasu Spring Events 2018: Zip
What: JetJam Personal Watercraft (PWC) Racing
Where: Rotary Community Park
When: March 31st & April 1st
Admission: Free to spectators, Fee to compete
Contact: Kary Austin, Event Co-ordinator, JetJam Racing (801) 647-0767 or via email
JetJam opens up their season with Rounds 1 & 2 at Rotary Community Park over Easter weekend. Practice takes place from 9:30 am to 10:30 am each morning. Racing begins promptly at 10:30 am. Awards will be handed out at the end of each day. Pro and amateur men, women, and juniors compete in several different categories of racing. These include: Freestyle, Jetmate, Runabout, Open Ski, Limited Ski, Stock Ski, Sport, Vet Ski, Vintage, and Sea Chickens. If you're interested in competing, you have until March 27th to register. Each category requires a different entry fee. You can sign up online by visiting the JetJam registration page here. Not ready for competition? Bring a lawn chair with you to watch all the action. But please leave the pets at home. No dogs allowed at Rotary Park during the races.
Want a little fish and zip in your weekend? Grab your lawn chair and head to the lake for a couple of fun, family-friendly Havasu spring events. This is what makes the Lake Havasu lifestyle so appealing!
Featured Lake Havasu City Home
Visit any of my Lake Havasu real estate sites below for more information on the Havasu market:
Liz Sells Lake Havasu
Homes for Sale in Havasu
Havasu Area Homes
Just Call Liz
Live in Lake Havasu