Just last month, Lake Havasu officials and residents received some very welcome news.  It was announced that the Havasu Vision 20/20 team won $2 million in the America's Best Communities contest held by Frontier Communications.  Of the eight finalists in this nationwide competition, only Huntington, West Virginia beat our little Lake Havasu community.
Havasu Vision 20/20
The idea behind the America's Best Communities contest was to inspire small towns across the USA to come up with ideas about improving their communities.  The contest encourages leaders of each community to find ways of improving the lives of its residents to help build a stronger future.  The money received by the winners of the contest helps make these ideas a reality.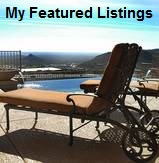 Havasu Vision 20/20 features a five tiered plan (called "Pillars"):
Economic Development & Job Creation (Pillar 1)
Education & Talent Supply (Pillar 2)
Tourism & Place Development (Pillar 3)
Water (Pillar 4)
Community Engagement (Pillar 5)
First, Pillar 1 focuses on creating "catalyst projects" to help increase high valued economic-based Lake Havasu businesses.  With the increase in quality businesses comes an increase in jobs.  Then, Pillar 2 turns to our education system.  They want to improve technology, educational facilities as well as hire and retain high quality teachers.  Another portion of Pillar 2 focuses on creating a mutual partnership between the local high school and secondary educational institutions, such as Mohave Community College and ASU.
Next, the Havasu Vision 20/20 believes Lake Havasu tourism can always use a bit of tweaking (Pillar 3).  Our hospitality industry is vital to the strength of our community.  With money from the ABC contest, it can help make Havasu even more attractive to visitors year round.
Then, Creators of Havasu Vision 20/20 believe that water is the lifeblood of Lake Havasu City.  Pillar 4 spotlights ways to protect and maintain water in our City.  Drought-like conditions in the region make this more important than ever.  Finally, Pillar 5 provides ways in which to keep the community engaged.  Whether older, younger, men, women or children, Havasu Vision 20/20 wants officials and residents to work together to keep our City great.
Havasu Vision 20/20 Prize
As the second place winners, the City of Lake Havasu receives $2 million to implement its improvements.  Another $150,000 in grants provides even more ways to make the Havasu Vision 20/20 plan a reality.  Congratulations, Lake Havasu City.  You're a winner!
Featured Lake Havasu City Home
Liz Miller, Just Call Liz for Your Own Piece of the Lake Havasu Lifestyle
Visit any of my Lake Havasu real estate sites below for more information on the Havasu market:
Liz Sells Lake Havasu
Homes for Sale in Havasu
Havasu Area Homes
Just Call Liz
Live in Lake Havasu