Living the Lake Havasu lifestyle means spending as much time out on the lake as possible. When the sun beams from high above, it's time to hit the water. And I can't think of a more fun way to do that than the High Torque Marine Regatta Beach Party this weekend.
What: High Torque Marine Regatta Beach Party
Where: Rotary Park
When: Saturday, June 16th, 11 am to 5 pm
Admission: Free for spectators
Contact: Sharece Coulombe via email
High Torque Marine Regatta Beach Party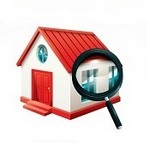 You'll see many different boat manufacturers represented out on the lake this summer. Ski Nautique, Chaparral, Bayliner, Mastercraft…they're all there. But it's the owners of the popular High Torque Marine (HTM) brand that bring the party to Lake Havasu's shores this weekend. Starting at 11 am, owners and admirers are welcome to join the High Torque Marine Regatta Beach Party at Rotary Park. Several family-friendly games will be available for all ages to participate in. Visit the HTM Gear Booth to see what they have to offer. Spin the wheel to try to win a prize. A barbecue lunch will be provided for purchase at 1 pm. And a DJ plays the hits to keep things lively.
Do you like to gamble? For $20, play a hand of poker against others for fun and prizes. The top three best hands win some amazing prize packages worth over $1200 each. The grand prize includes jewelry, HTM swag, huge discounts off your annual boat service and Sea Deck purchase as well as a free installation of your Sea Deck. The entire grand prize package is worth a total of $2915. Not bad for a $20 investment!
Some Ground Rules
The High Torque Marine Regatta Beach Party adheres to strict City rules. That means no pets at the park (leashed or not). Also, this is a BYOB event. So, alcohol is allowed but only in the designated areas. However, no glass bottles. And, please, clean up after yourself. Throw your trash in the designated receptacles located throughout the park. We want to be able to do this again next year. Have fun but be responsible about it. That way everybody enjoys the day.
Featured Lake Havasu City Home
Liz Miller, Just Call Liz for Your Own Piece of the Lake Havasu Lifestyle
Visit any of my Lake Havasu real estate sites below for more information on the Havasu market:
Liz Sells Lake Havasu
Homes for Sale in Havasu
Havasu Area Homes
Just Call Liz
Live in Lake Havasu