Do you remember the Dating Game? Looking for a home feels an awful lot like that. Buyer demand is high in the Lake Havasu real estate market right now. But that doesn't mean you have to settle for less than what you want. You should check out several options before you decide on "the one". In order to avoid feeling overwhelmed, I've provided some helpful house-hunting tips you can use in your search.
House-Hunting Tips for Havasu Home Buyers
Make a Wish List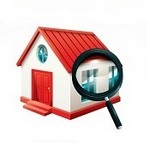 The first and possibly most helpful of my house-hunting tips is to take a moment and make a wish list. Write down everything you love about your current home. Size. Bedrooms. Location. Whatever. Then, list everything you don't like about it. If you had it to do over again, what would you change? Determine what are absolute "must haves", what would be nice but not necessary and what are absolute dealbreakers in the new place. Clearly defining your needs helps you narrow your focus when house-hunting.
Talk to Your REALTOR®
The next item on my house-hunting tips list is to talk to your Lake Havasu REALTOR®. Give them a copy of your wish list. Keeping budget in mind, your REALTOR® takes this wish list and applies it to the MLS and other resources at their disposal. Then, they provide you with a list of homes that fit your specifications. Also, they'll accompany you to visit each listing in person. This reduces wasted time in your already busy schedule.
Visit Open Houses
Don't skip an open house, especially if it's in your desired neighborhood. Scanning online listings doesn't do a home justice. You may find that the Havasu home you pictured in your mind doesn't translate well in person. Perhaps you really need four bedrooms instead of three. Maybe 2300 square feet fits your Lake Havasu lifestyle better than the 1800 square feet you thought you required. Or you might find that a smaller pantry with tons of cabinet space works better than the other way around. And maybe that large inground pool you thought you absolutely had to have can be replaced with a cozy hot tub instead. You won't know until you walk through several open houses yourself.
Drive Around Your Dream Neighborhood
Another one of my house-hunting tips to keep in mind: take a drive. You'd be surprised how much intel you gather simply by driving through your desired neighborhood. Sometimes, you might catch a "for sale" sign you didn't notice before. Or, maybe an open house is in full effect and you can drop in. Also, driving around at different times of day and different days of the week provides you with an insight into what life would really be like if you lived there. Is it quiet all the time? Does it get really noisy on the weekends? How much traffic flows through at any given time? What are the neighbors like? That perfect neighborhood might not look so ideal after you visit it a few times.
Take Notes
Finally, always take notes. After you've visited several homes, they tend to run together. Most open houses provide stat sheets. Bring a pen and your smartphone with you on any viewing. Write down what you liked/didn't like about each house on its own stat sheet. If it doesn't have one, take photos and utilize a notepad app to type in the pros and cons of each property. Make sure you include the address so you know which house you're talking about.
In the market for a new home? Use my house-hunting tips to make your search a little easier. Also, feel free to contact me. I'd love to discuss your wish list and set up a few personal tours of properties available in Lake Havasu City.
Featured Lake Havasu City Property for Sale
Liz Miller, Just Call Liz for Your Own Piece of the Lake Havasu Lifestyle
Visit any of my Lake Havasu real estate sites below for more information on the Havasu market:
Liz Sells Lake Havasu
Homes for Sale in Havasu
Havasu Area Homes
Just Call Liz